Love slurping on to the candies? Here is great deal of these with various fascinating flavors. Are you thinking of Mango or a watermelon? Or you just want a tangy treat? They have it all!  With its delicious and mouth-watering hints, these candies are all you want.
How Does It Taste?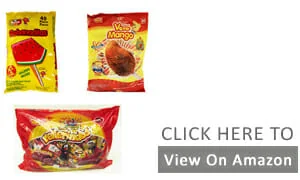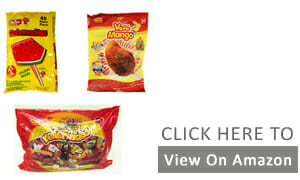 1. Revanadita (Watermelon): Want to have the big fat green fruit, but don't want to get into messy cutting and carving? Go grab a watermelon candy and enjoy the fruit as much as you want. It tastes exactly like watermelon and goes on in your mouth for a while. The after taste so good that you would not want to let it go off your mouth. And an add-on surprise is, it comes with a chilly and salt center!
2. Mango: Who doesn't like mangoes? But they are seasonal and what is you crave for one during off mango season time? Vero's mango candy is the answer. The salt and chilly coatings make them even more go-to. Enjoy the three stages of this candy- Spicy and salty; sweet and tangy; and finally the left-on taste.
3. Rellerindo: Tamarind shaped candies with caramel filling inside! You know what you are going to treat your taste buds with. Enjoy the sweet taste as you put them in mouth and gradually it starts to taste tangy and spicy, well yeah, surprise again. It tastes amazing as and when you go deeper inside the candy.
Who Will Enjoy It The Most?
Recollect the memories of your childhood by getting lost in the sweet and tangy taste of these candies. Kids are going to love them, you can keep these as a reward for all their good deeds and excellent grades. Collectively, right from a 5 year old to a 100 year, anyone can have these amazingly tasteful candies and fall in love with them. Now, their is no need to wait for watermelon or mango season  .
And When?
Make the Vero candies your companion while you are travelling in a bus or a train or by any other mode, they will keep your tongue engaged. Waiting at an appointment or standing in a long queue, these candies make a perfect partner to you. Grab one after your meals to settle down your taste buds with a final, yet unforgettable flavor. Make them a part of your celebration day and have everyone praise you for this extravaganza!
Also Checkout the Reviews of Other Mexican Candies: