'With a little sugar, topped with a pinch of spice to get something nice…'
The popularity of Mexican candy is no longer limited to just Mexico. They are enjoyed all over the world and the credit goes to their unique combination of sweet-sour and spicy taste. These mouth-watering candies are liked by people of all ages and are available on sites like Amazon. Here are our top picks for the eighty best Mexican Candies of 2021, that are sure to soothe your taste buds and leave you craving for more.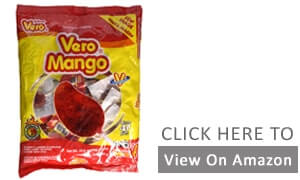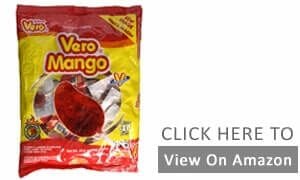 The taste of dried mango with a layer of chili is enough to leave my mouth watering. Perhaps the most famous of all Mexican Candies, Vero Mango is a perfect treat for everyone.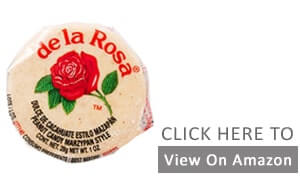 These crumbly delights are made of peanuts and will melt in your mouth right away. The texture is a little grainy but they melt right in your mouth, leaving your taste buds asking for more. Also, opening a Marzipan without breaking is no less than an art!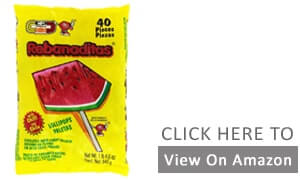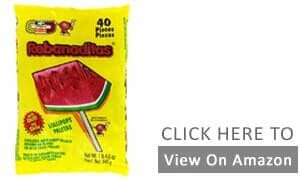 A perfect blend of the sweetness of watermelon combined with the spiciness of chilies, Vero Rebanaditas watermelon flavor is perfect for anyone who likes fruity flavor. If you don't taste this once, I am sure you are going to regret it.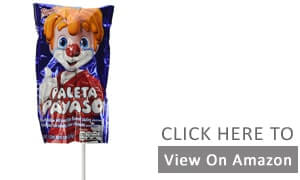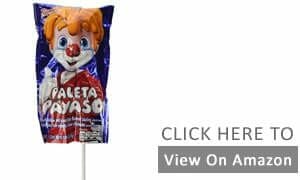 Resembling a cute clown, Paleta Payaso is a marshmallow lollipop with a covering of sinful chocolate and encrusted with sour gummies. This fun candy delivers what it preaches and is another must have among all Mexican candies.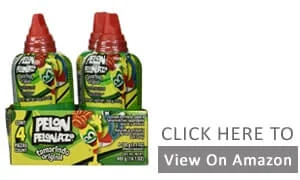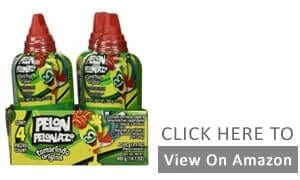 Tamarind is a favorite ingredient in almost all Mexican candies and this tamarind candy is a clear winner among all of them. The tangy taste of tamarind comes with the spiciness of chilies and gets all your taste buds tingling. A push up bottle makes it easier to squeeze out, whenever you feel like having candy.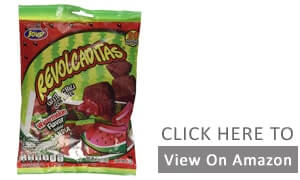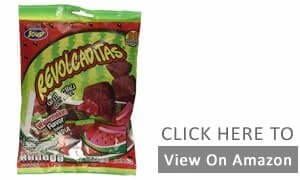 A hard candy-filled with sweet caramel and infused with chili is what makes Jovy Revolcadtas so tasty. These treats are an amalgamation of sweetness, spiciness and watermelon fruitiness.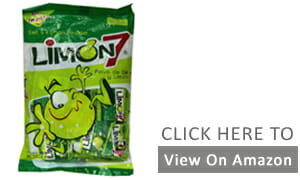 As the name suggests, Limon 7 salt & Lemon Powder Mexican candy is a mouthwatering combination of salt and tangy lemon. Perfect for those who crave sourly flavors and therefore don't waste any time and buy these now!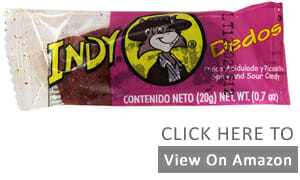 Indy Dedos Spicy and Sour Mexican candy has a tamarind taste at its core but is also spicy and salty at the same time. The salt cuts into the sourness of tamarind and the chilies provide the right amount of spice.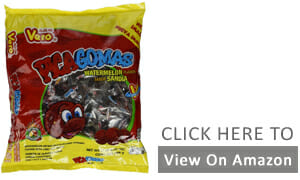 Yet another tasty product from Vero! Pica Gomas Sandia Watermelon Flavored Mexican Candy has the fruity taste of watermelon, combined with the spicy flavor of chilies. A perfect combination of sweetness and spiciness, Vero Pica Gomas Sandia is perfect for all watermelon lovers!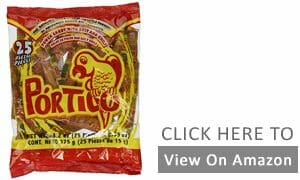 Popularly called 'Tico Tico', this tangy candy has chilies and salt as its central flavors. However, the sweetness of the candy in powdered form can also not be ignored here. In the end, what we get is a combination of tangy spicy sweetness. If you like spicy, then you have to buy a packet!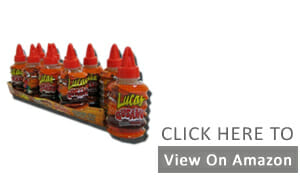 A multipurpose candy that can also be a seasoning, Lucas Gusano Tamarind Flavoured Liquid Mexican candy has tamarind as its core ingredient with a little spice of chilies. It is recommended for all Mexican candy lovers.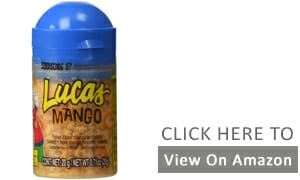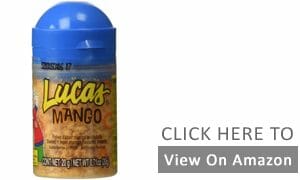 The refreshing taste of mango combined with salt and a dash of chilies is what makes Lucas Mango Mexican candy so different from others. It comes in a dispenser and even in small packets. Choose a packing on Amazon to suit your need!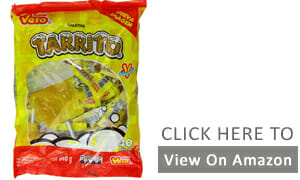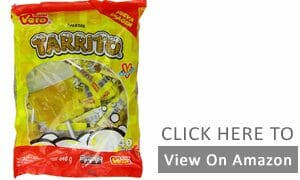 If you google 'Beer Pops', the name the results that would pop out would be all about Vero Mexican Candy Tarrito Fruit Flavored Lollipops. These pineapple flavored lollipops have a fizzy texture, which is eerily close to beer foam. What makes this lollipop special is the absence of any sort of chili layer that Mexican lollipops generally have. So, when you are craving something different, go for these beer pops.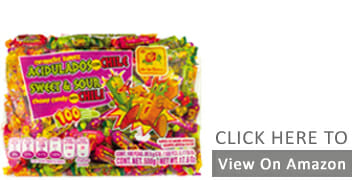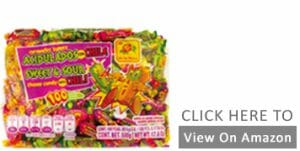 Sweet, Sour and Spice are in perfect harmony in De La Rosa's Caramelos Suaves Acidulados Con Chile Mexican candy. This soft, chewy candy would leave you wanting for more, from the first bite itself.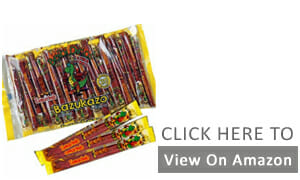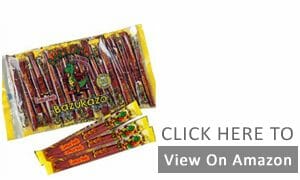 Bazukazo Tarugos Tamarind flavored sticks are layered with chili to give your taste buds the right amount of savory flavor of tamarind and an outline of chili. Munch on these sticks whenever you are in the mood of something savory.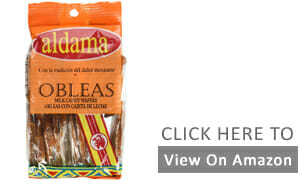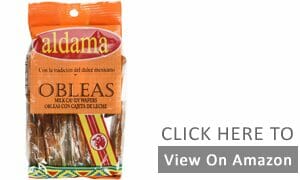 Mexicans have also the art of milk chocolates as is clearly evident by Aldama Mini Obleas Con Cajeta. These milk candy wafers have just the right amount of sweetness and the creamy texture of milk chocolate make this even more heavenly.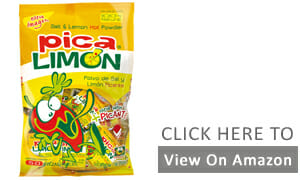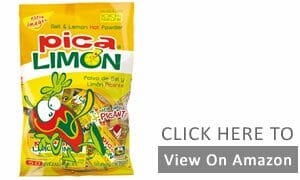 These lemon flavored bombs have perfected the tanginess of lemon with the spiciness of chilies. Don't worry as the candy is mostly tangy sweet, with just the right hint of chilly. This candy is for everyone with a sweet tooth.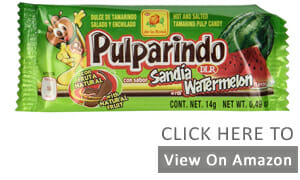 De La Rosa Candy Pulparindo Watermelon bars are everyone's favorite and who can resist the zesty flavor of tamarind with the fresh fruitiness of watermelon. Try these out and I am sure, they would liven up your day!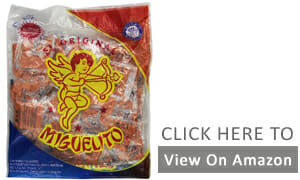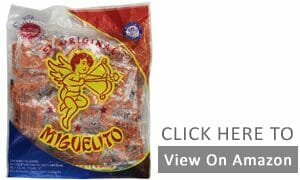 A perfect mixture of tamarind, sugar, salt, chili and lemon can be found in here. Miguelito Chamoy Chilito En Polvo Mexican Candy Chili Powder can be also work as a seasoning on multiple food items. Buy these to get the most out of this spicy goodness.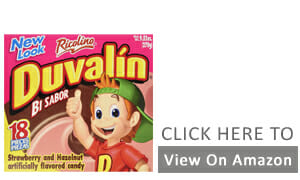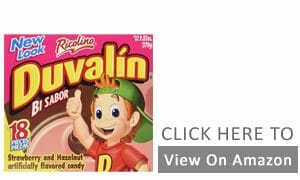 The rich taste of hazelnut combined with milk chocolate and the freshness of strawberries is what makes Duvalin's Choc Strawberry one of the most popular Mexican milk chocolates out there.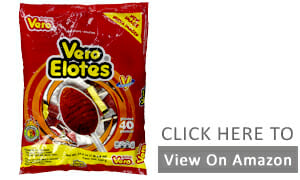 Who would have thought that strawberry would go this well with chili? Elotes Flavor Strawberry Chilli lollipop has made this weird combination actually taste good. Don't be skeptical to try this chili layered strawberry lollipop.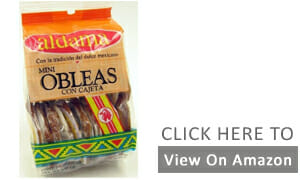 Aldama's Obleas are mini milk chocolate wafers whose beauty lies in their simplicity. Made of a humble mixture of milk, chocolate, sugar, caramel and flour, these milk wafers will definitely delight your taste buds.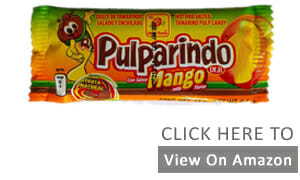 Pulparindo comes in different flavors but the freshness of succulent mangoes combined with the tanginess of tamarind is difficult to resist or ignore. If you love mangoes then you should definitely try these little treats.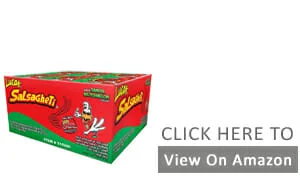 The hotness of tamarind sauce combined with the freshness of watermelons are something that should not be ignored! Lucas Salsagheti Gusanos Sandia are hot and sweet Mexican candies that will take your palette to the next level and should definitely not be missed!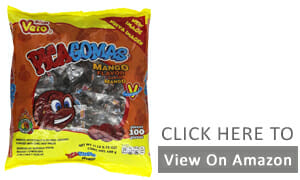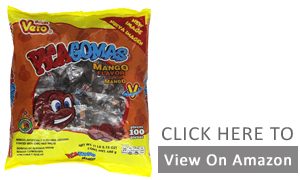 These chilies coated mango pops are a miniature version of Vero Chili Mango Candy lollipops. What makes these small delights different from the former is their texture and chewy taste. They come in about 100 small packets so that, you can go on munching whenever you feel like! They are fun to have and you can enjoy them anywhere you want. Its always great to have them.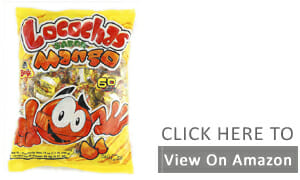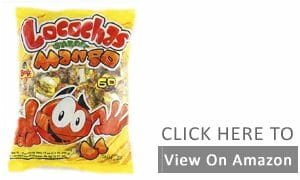 The sweetness of watermelon is perfectly counter balanced by bursts of chilies in Beny Locochas Watermelon flavored candies. The hard exterior is watermelon flavored and as soon as you bite in, you will also start getting a tantalizing taste of chili.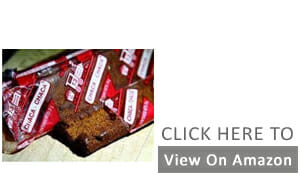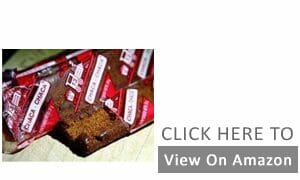 These fruity candies with a tamarind core and bursts of chilies are a great snacking item. Chaca-Chaca's soft texture melts in your mouth from the first bite and the fruity flavors are something, you won't forget for a very long time.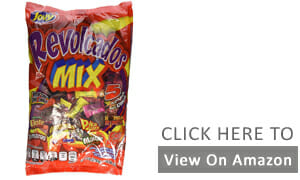 You never know what candy you are going in a bag of Jovy Revolcados with Chili Mix, Assorted Flavoured Candy. Hard candies, lollipops with flavors ranging from fruity to chili, this goody bag has got it all!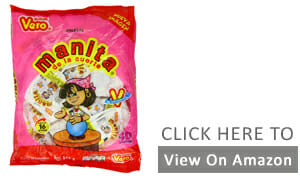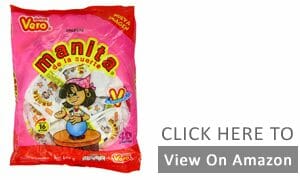 Filled with the freshness of strawberries and cherries, Vero Manita Candy is a cute hand shaped candy with the right amount of sugar rush. You can munch on these cute buttons whenever you feel like!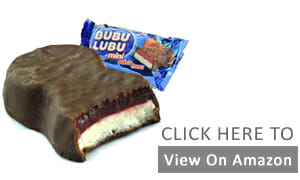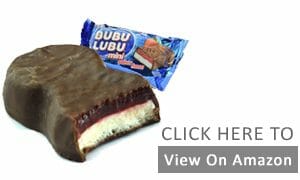 A triple delight, Mini Bubulubu has a chocolate layer and the core is filled with two layers of strawberry and marshmallow. One bite will not be enough and you would keep asking for more!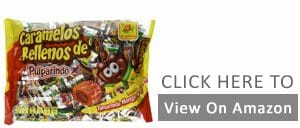 Chamoy, which is a Mexican condiment made from pickled fruits and comes with tamarind, yet another popular Mexican ingredient. These two succulent flavors are with the freshness of mango and the sweetness of caramel. Pulparindo Carmelos have unique flavors which make this Mexican Candy a revelation of its own.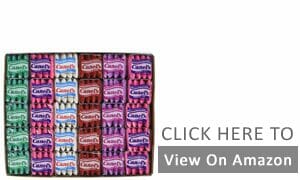 Canel's Original Gum Box is available in five flavors and these include: spearmint, peppermint, tutti fruity, cinnamon and violet. The unique thing about these are that they all are made of natural flavors, which is quite rare.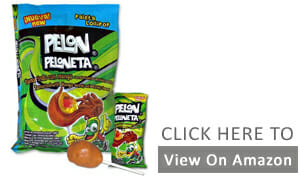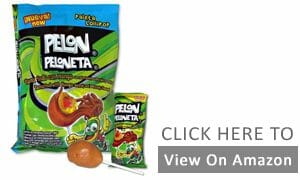 Pelon Peloneta are tangy lollipop which has three layers-an outer layer of tamarind, a layer of mango and a chili centre. These three delicious flavor give these lollipops a spicy-sweet- tangy flavor-all in one go!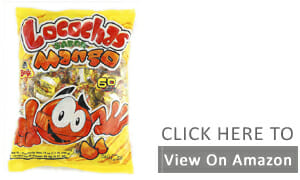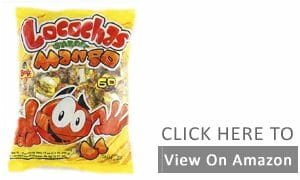 Beny Locochas comes very close in replicating actual mango flavor! The taste resembles the fresh fruitiness of mango and is sweet enough to satisfy everyone with a sweet tooth. Those bright orange and yellow fruits offer some of the finest natural desserts known to humans, and it would certainly be invaluable to know that the test of mango pulp would never fade in all of the 365 days on the calendar.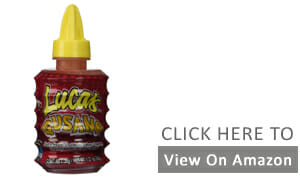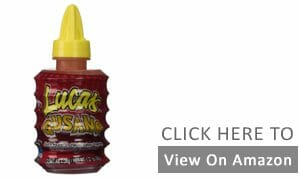 This hot, spicy candy filled with chamoy will tingle all your taste buds. Lucas Gusano, Chamoy Flavor Hot Liquid Candy is definitely not for the faint hearted! Have this one if you really like spicy flavors!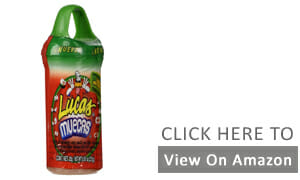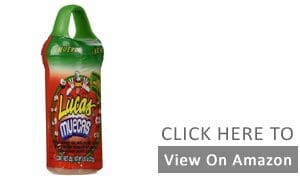 The freshness of watermelon combined with hot chilies are something you won't get everywhere. Lucas Muecas Watermelon Flavor Lollipop w/Chili Powder Mexican Candy is perfect for everyone who is sick of eating too much sweet candies!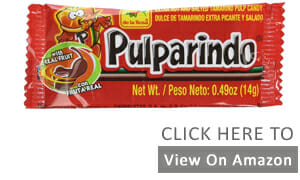 This Pulparindo has extra spice, apart from the tamarind flavor and is for everyone who has a high palette tolerance for spicy things.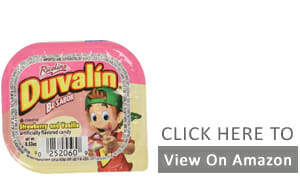 The smoothness of vanilla cream combined with strawberry and covered with a chocolate layer will surely tempt anyone! Try Duvalin Strawberry Vanilla Candy Creams to fire up all your happy hormones.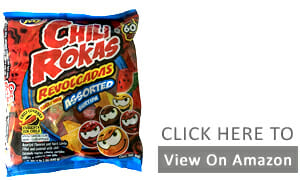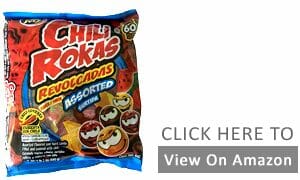 Chili Rokas have assorted flavors, a chili center and fruity hard exteriors. It will be difficult to guess which flavor you will get as you dig in these goodies. The flavors range from mango, watermelon, tamarind and pineapple.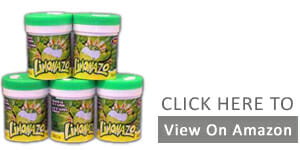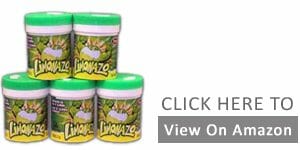 Jovy Limonazo are lemony tangy candies, enhanced with salt and would hit all the right notes for everyone who likes salty- sour things. The classic taste of lemon and salt is enough to make your mouth water!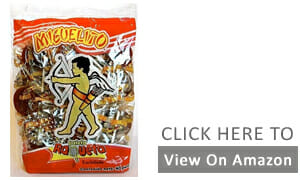 Miguelito Raqueta Paleta Enchilada flavored hot candy has the perfect balance of everything. Chilies mixed with sugar and the mouth-watering taste of enchilada is what makes this candy so amazing!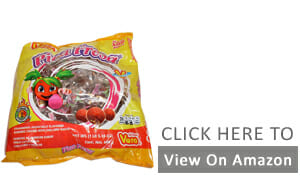 Vero Pica Fresa Chili Strawberry Gummy Candy is strawberry infused with spicy chilies. The chewy gummy texture might irritate some, but for people like me, the chewier it gets, the better it tastes!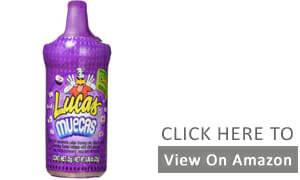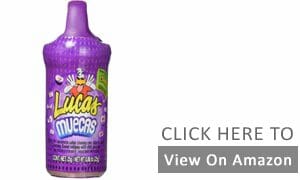 The infusion of chamoy brings out all the right flavors from the sweetness of candies in Lucas Muecas Lollipop with Chili Powder Chamoy.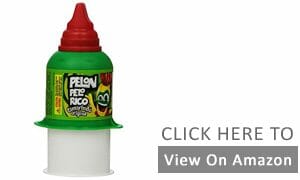 The original taste of tamarind is in the tastiest form in PELON PELO RICO Candy. There is a hint of chilies too but the overpowering taste of tamarind dominates this candy.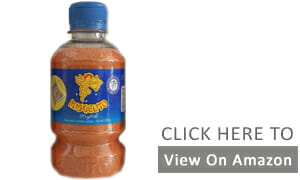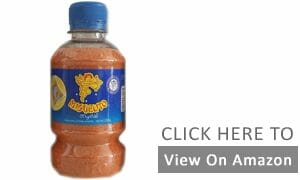 Miguelito El Original is what most Mexican candies stand for. Taste the classic Mexican candy with no added adulterations in this one. Composed mainly of Mexican spices, this candy is a treat for everyone who loves spicy things!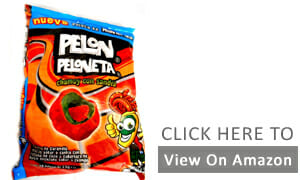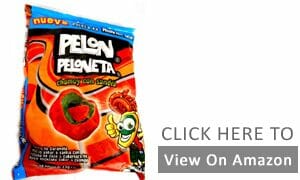 The infusion of chamoy, a classic Mexican condiment with the freshness of watermelon is what Pelon Peloneta Chamoy Con Sanida Lollipop all about. You can munch to your heart's content on this one!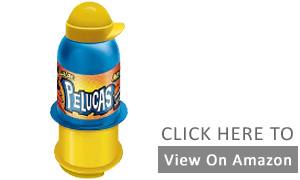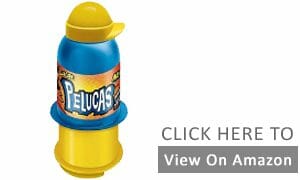 A touch of spice and sugar in tamarind is what Lucas Pelucas is all about. The best part is that the spicy part is not overpowering and therefore this candy can be enjoyed!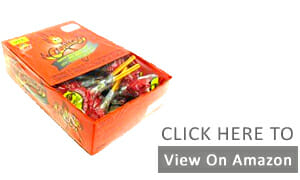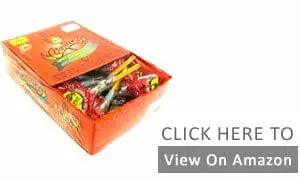 A perfect balance between sugar and spice is also achieved by Indy, Candy Cerillos. This candy is mainly made up of water, chilies, sugar and corn syrup. The subtle spice is perfect even for people who generally have a low tolerance for spicy things.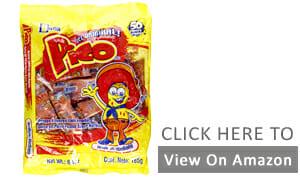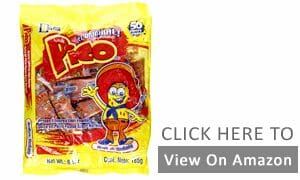 Orange is a classic flavor that is loved my many and Pico Mediano, The Original Orange Flavor Hot Candy Powder just took this flavor to the next level. Chillies infused orange is as mouth-watering as it sounds and is perfect for everyone who loves Mexican candies.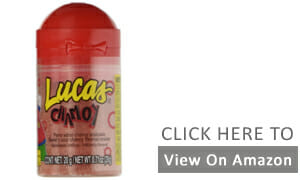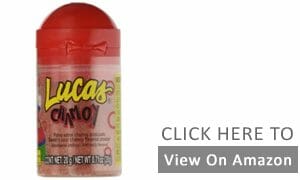 The classic spicy flavour of chamoy mixed with the fresh sweetness of mango is yet another tasty tit bit offered by Lucas Chamoy. A must for everyone who loves mangoes!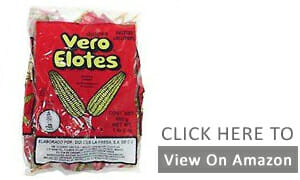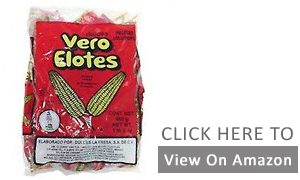 Vero's Elotes candy is a corn shaped strawberry lollipop with a spicy outer covering. Its spicy-salty in the beginning but in a few seconds, a rich flavor of strawberry overwhelms every other flavor.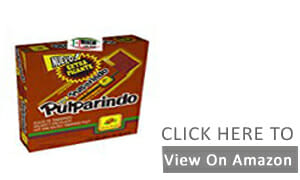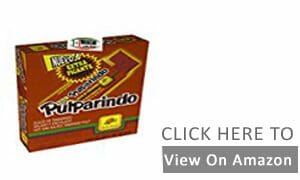 The chewy taste of tamarind is mixed with spicy chillies in De La Rosa's Candy Pulparindo Spicy. The tamarind core does overpower but you get a good kick of chillies.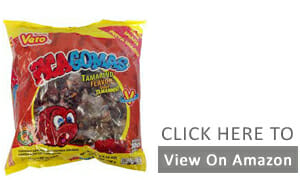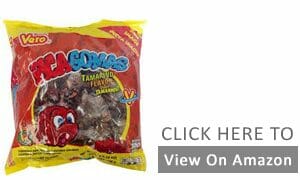 One of the spiciest candies around, Vero Pico Goma is a confection made of mostly chillies, sugar, water and tamarind. These spicy little treats are sure to delight you from the first bite itself!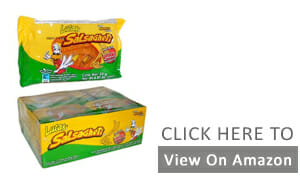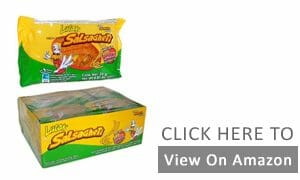 No one does Mango better than Lucas! Their Salsagheti mango flavor is yet another brilliant example of how well the sweetness of mango goes with the spiciness of chillies.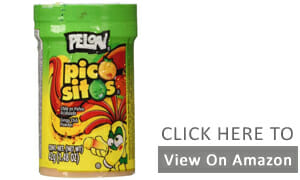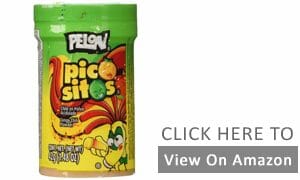 Give a twist to the taste of your favorite fruit with Pelon Picositos Fruit Seasoning. It can also be had as a candy as the classic taste of tamarind mixed with chillies is something which never gets old!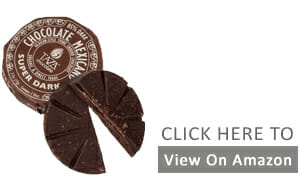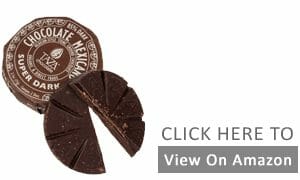 Taza is known for their dark chocolates and their Organic Chocolate Mexicano Super Dark Disc is the proof of the same. About sixty five percent pure, you can now enjoy cocoa at its purest form.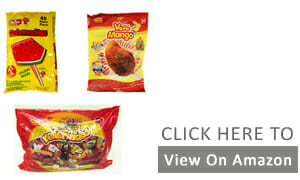 This bundle comes up with three separate packets of bestselling Vero candies- Rellerindo, Revanadita and Mango con Chile. Enjoy the fruity flavors of mango and watermelon with a hint of spice.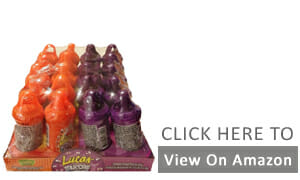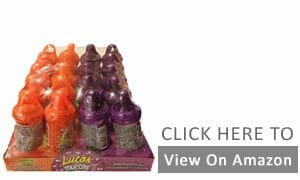 Two sets of lollipops containing mango and chamoy flavor. While the mango flavor is a 'safe' choice and suitable for everyone, Chamoy is perfect for adventurous taste buds. Experience the sweet and the spicy with Lucas Muecas!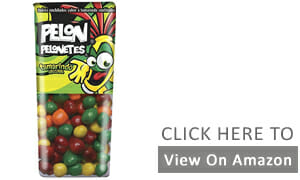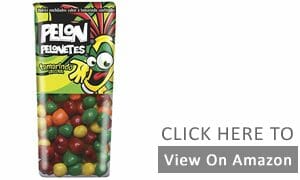 These tangy sweet tamarind candies come in a variety of colors and it would be difficult to stop at only one. Pelon Pelonetes Tamarind Candy is a must try for everyone who loves tangy things!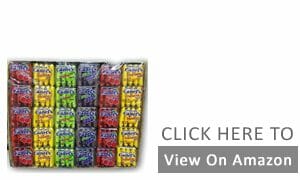 Canel's gums come in fresh fruity flavors too and these include, apple, banana, cherries and grapes. These gums will refresh your palette in no time whatsoever!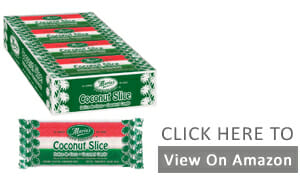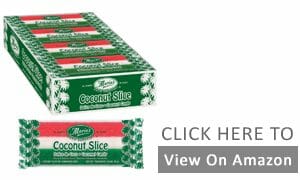 Marias Coco Especial Coconut Slice Candy Bars are traditional Mexican coconut bars having a moist texture and an overpowering taste of coconuts. Therefore, this saccharine infused with flavorful coconut is something everyone should have!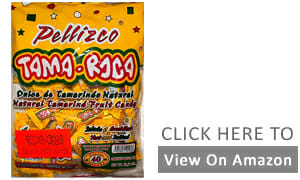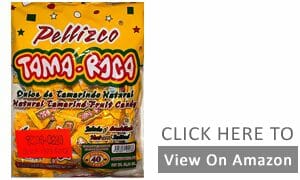 The simplicity of the ingredients is the best part about this candy. Also, tamarind with salt and chili are the main ingredients which give it a spicy-salty taste. One of my favorite treats, Tama-Roca Natural Tamarind is perfect for everyone who loves sour food items.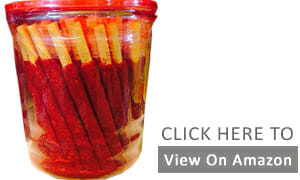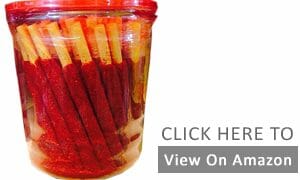 Flautirriko Tarugos Tamarindo sticks have a salty- sweet taste with a hint of chillies. I did not find these to be overpoweringly spicy as I expected and they were leaning more on the salty-sweet side. Therefore, if you want something different, try these goodies out.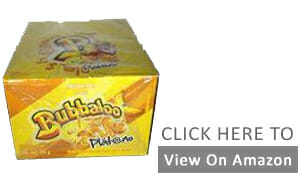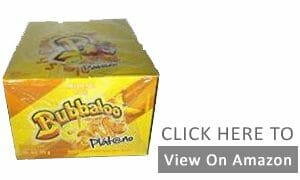 I never imagined that gum could come in banana flavor! And also taste so good! Bubbaloo Platano Banana is definitely a revelation in its own. Plus, the refreshing taste of banana stays with you long after you finish it!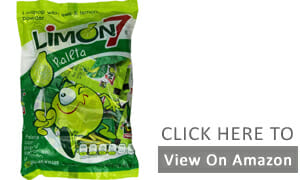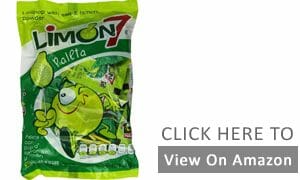 A Lemon and salt covered lollipop to suck on is a dream come true! Because of the refreshing taste of lemon and the tantalizing taste of salt is a treat. So, try Limon 7 Paleta if you love sour things!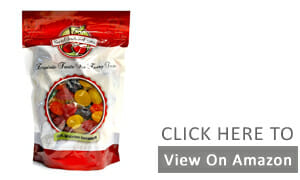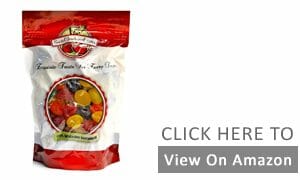 Farley's Mexican hats come in a variety of flavors, from cinnamon, beer, anise, spearmint and clove. Also, you never know what you will get as you dive in through this bag of goodies. So, buy a packet of Farley's Mexican Hats today. I gurantee that you won't be disappointed!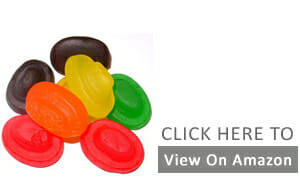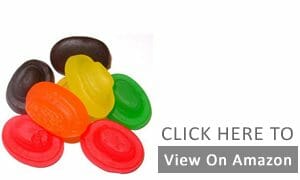 JuJu Mexican Fiesta Hats in candy form are not only adorable to look at but they are also tasty enough to gobble up. These chewy, gummy hats are mainly made of corn syrup and come in different artificial flavors. So, don't delay and buy a packet today!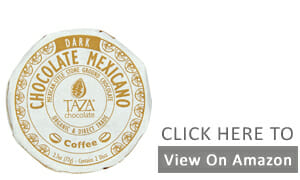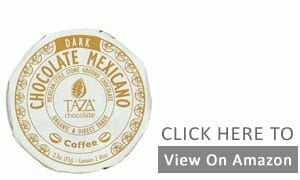 Dark Chocolate combined with the freshness of coffee is a flavor every coffee connoisseur will love. The bitterness of coffee compliments the dark chocolate so well that one bite of Taza Chocolate Mexicano Chocolate Disc will definitely be not enough!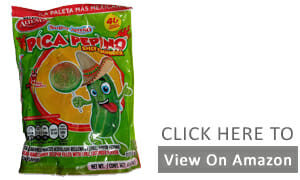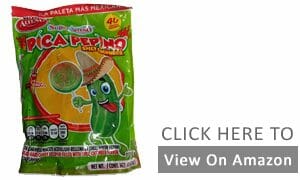 Who would have thought cucumber could also work as a candy? Well, Alteno Super Pepino sure did and gave us a radical new flavor- cucumber with hint of chillies in the sweetness of candy. So be unconventional too and nibble on these unique candies!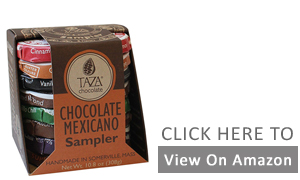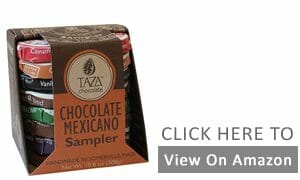 Taza Chocolate Mexicano Chocolate Disc Sampler attempts to please everyone by its multitude flavors. It contains eight chocolate discs infused with different flavors. Vanilla, Coffee, Chipotle Chili, Guajillo Chili, 85% Super Dark Chocolate, Cacao Puro, Salted Almond and Cinnamon are the flavors it is available in. Dive in and select your favorite one!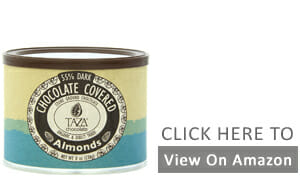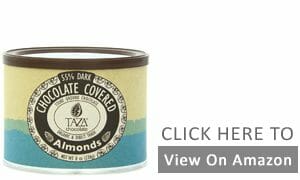 Almonds with the goodness of sinful chocolates are something all chocoholics love and this Taza chocolate has this popular combination. Also, by retaining the texture of almonds and the smoothness of chocolate to get an amazing product. So, buy a packet of these today!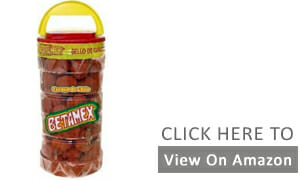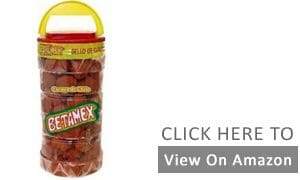 These hot tamarinds have the flavor of enchilada and the shape of tiny balls. They are really spicy and are not for people who don't like spicy things. Therefore, Betamex Tarugo Tamarindo Enchilado Mexican Tamarind Candy is for everyone who loves spicy things.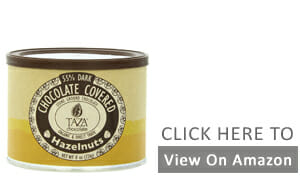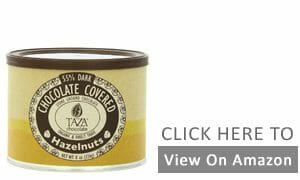 Taza Chocolate Chocolate Covered Hazelnuts encrusted on chocolates is yet another combination that I love. The sinfulness of chocolates, topped with delicious hazelnuts is something that you won't be able to resist. Therefore, all choclate lovers need to dive in a box of Taza Chocolates!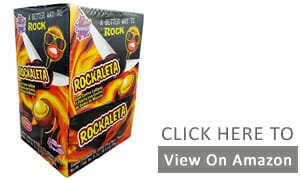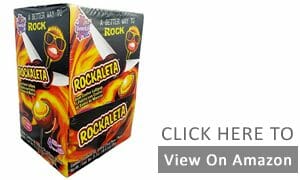 This many layered lollipops are sweet, tangy and spicy- all at once. Take a big bite or slowly savour or the layers. One thing is for sure—you will keep ordering Rockaleta more! Therefore, a piece of this tasty delight is a must for all!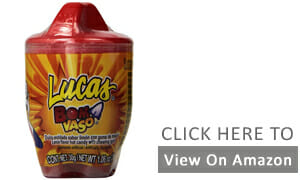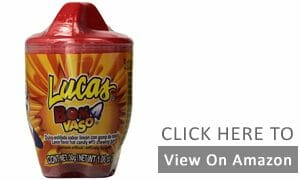 Spicy hot but with infused sweetness, Lucas BomVaso are gums which taste amazing after any meal. These are mostly spicy and therefore caution is advised for people with low spice tolerance! So, get those tasty buds tingling and buy these!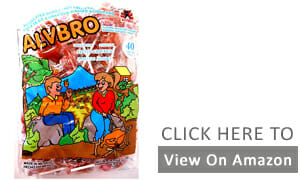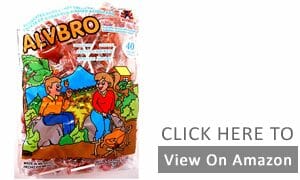 Alvbro Pollito Asado is little chicken shaped lollipops, not only cute to look at but also tasty enough to eat. The sweet, spicy and sour flavor hit your taste palette all at once, leaving you with a delicious aftertaste. So, buy these when you are in any doubt on what to eat.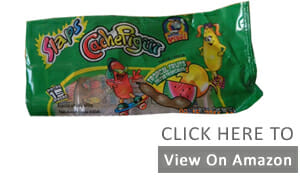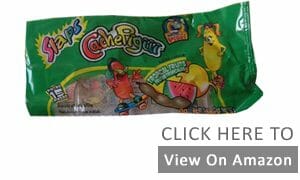 A sweet candy, Slaps Cachepigui come in different fruity flavors from watermelon to green apple, you never know which one will you get! So, dive in for a taste of spicy goodness.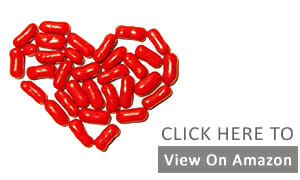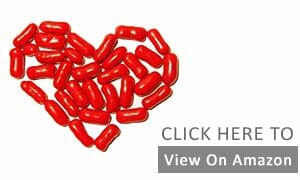 Checolines Forritos Chilarines Tamarindo Confitadao flavored candies are mostly sweet, with a hint of spice (very slight). As this is a popular candy in Mexico, you will surely love it after your first bite!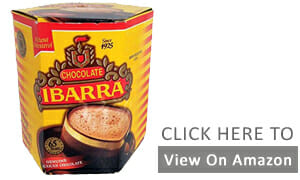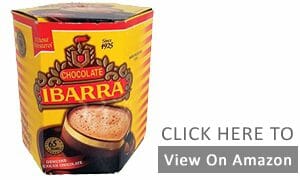 Ibarra Mexican chocolate is mainly to make delicious hot chocolates and I guarantee that the taste is absolutely divine! Therefore, dive into this sinful goodness and I promise you won't regret it!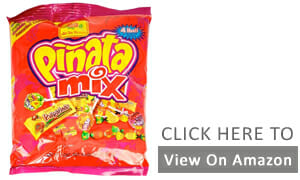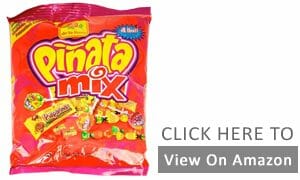 Perfect for parties, A packet of Pinata Mix filler would leave you spoiled for choices. So, this bag of assorted goodies is perfect to liven up any party and are a must for all celebrations!
So, when in doubt on what candy to try next, do give Mexican candies a try. If you have trouble deciding then don't forget to go through our selection and start your love affair with Mexican candies!