One of my very favorites, this sweet, tangy and zesty wonderful treat is a flavorsome combination of watermelon and tamarind. Just the moment when you pop this soft and chewy watermelon pulparindo into your mouth and nibble into this lightly spiced candy, it becomes your new favorite and makes you wish that you had found these rectangular treats sooner.
How does it Taste?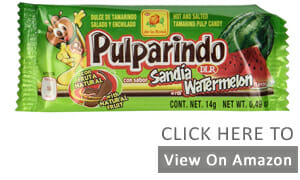 The sweetness of the candy is not overpowering, and you also get to relish the tangy tamarind flavor will make you fall in love with its great taste. There is also a hint of saltiness along with a slight kick of heat to the candy which is quite distinct and exquisite to taste. Its ingredient list is not too big consisting of sugar, tamarind pulp, iodized salt and corn syrup and is also infused with citric acid and grounded chili flavor.  Despite the infusion of chili, the spiciness is not off-putting but really subtle and rather than overpowering the sweetness of the watermelon, it actually contributes to bringing out the rich earthy flavor of all the other ingredients.
Who will love it the most?
Just the right mix of multiple flavors, these perfectly balanced candies are really good and suitable to the palates of people of all ages. And the best part is that you can get these easily on Amazon.
Whether it is a kid or an adult, everyone finds the fruit pulp candies superbly delicious and is reluctant to share it with anyone else.
What makes it different?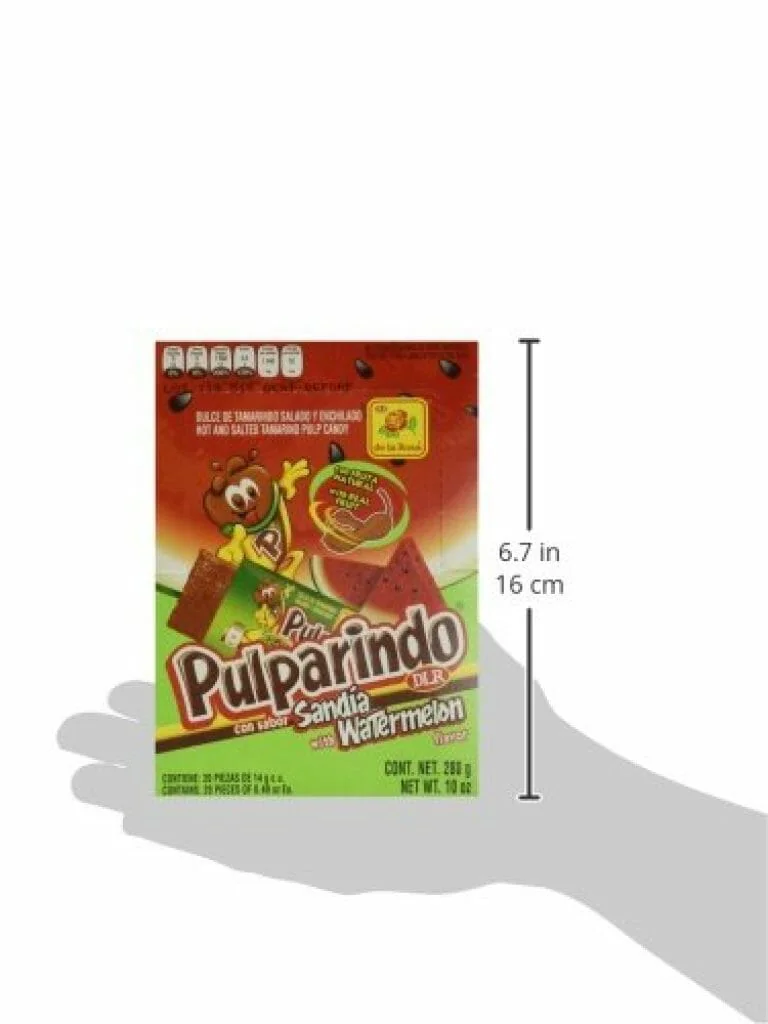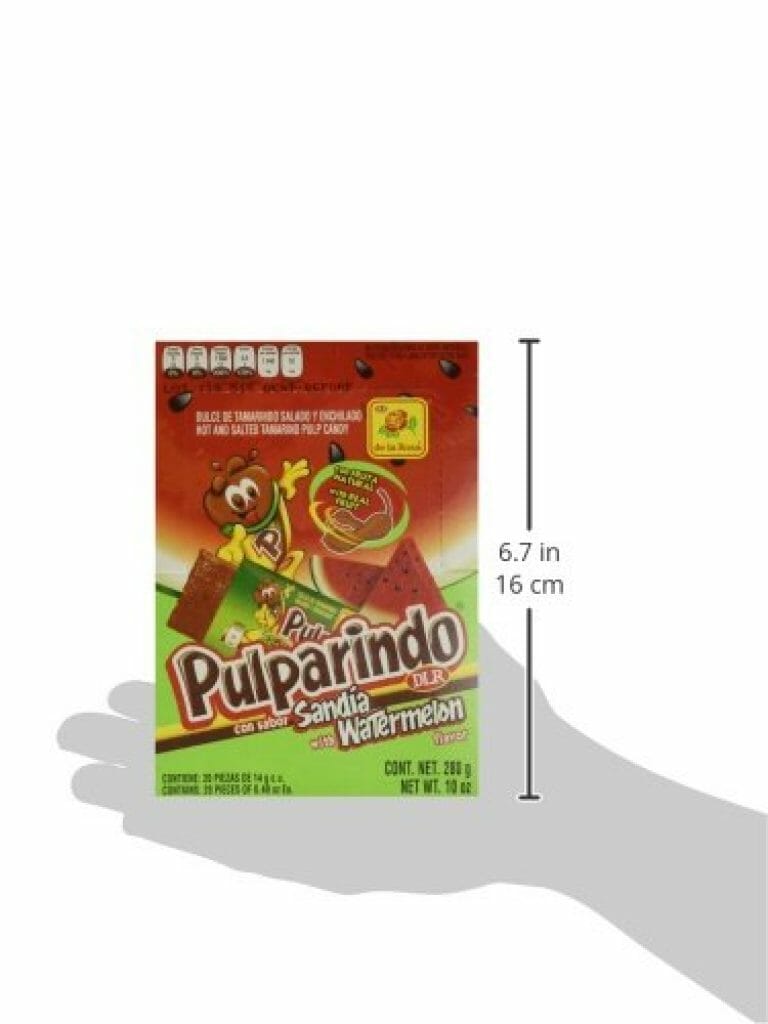 Compared to other Mexican candies, this is not much spicy and leans more towards the sweet side. It is shaped much like a fruit-roll up or a candy bar, but significantly cheaper makes this visually appealing watermelon candy the crowd's favorite amidst other sweet stuffs.
You Can Also Check Other Watermelon Flavored Mexican Candies: