This is a Mexican candy, which is a tamarind Push-Up sweetie, and has a sweet and salty tropical tamarind flavor with a touch of a spicy taste! It is offered to you in the container of push-up style which makes it exciting and very pleasurable to eat. You have to then remove the cap and push down the body. This bursting of flavor treat comes out of a tub through a grate which provides it the effect of a spaghetti.
How Does It Taste?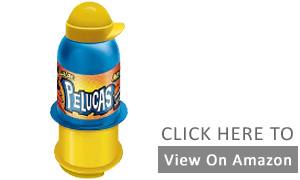 The candies are the perfect amalgamation of sweet and spicy. The intermingling of sugariness and spiciness present in it, makes these candies mouth watering. You have grown old eating these candies. So, make your children and siblings feel the taste too.
Who Will Love It the Most?
Children find this dispenser unit to be very interesting and this is what appeals the children towards it. In a complete box, there are 36 such dispenser units. Order soon, only a limited stock is left now. Children find these to be very exciting and love these. So, make your children happy by ordering these by clicking here and you also taste these super duper candies and have fun.
And When?
Lucas Pelucas candies make great and amazing party goodies, Halloween treats or for regular snacks when you crave for some sweet & sour candy.
These Lucas Candies Mentioned Below Are Yummy as Well: