If you have enjoyed the tangy aftertaste of a savoury candy, then you will definitely enjoy PELON PELO RICO Candy. The candy gives you a nice kick of original tamarind flavours and comes with a cute little packaging. You can squeeze out the amount of candy you want and can keep the rest of it safely tucked away. The high light of the day is of course the infusion of original tamarind with the candy.
How does it taste?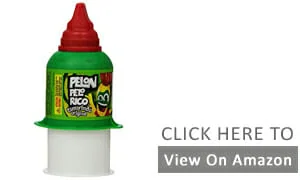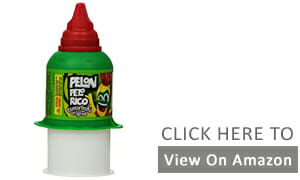 We have tasted spices and chamoy with candy and this definitely is a new twist in the emboldened flavourings of Mexico. The spices are overpowered by the tanginess of the tamarind, which is a good thing because it gives a new and emboldened flavour. The candy is dry at first taste, but it starts melting the moment you start eating it giving you an explosion of flavours. The taste that overpowers your taste buds is different each time you lick it; infusing sweet, savoury and tanginess in different degrees.
Who will enjoy it the most?
Usually candy is the favourite food for kids, but the not so common flavour of tamarind might just not be their first preference. Probably most enjoyed by adults, this Mexican tamarind candy is definitely a bold flavour and might be best enjoyed by all those who are not afraid to tread new waters! The slight kick of tamarind makes this an extraordinary delicacy and the best part is that these can be delivered to your doorsteps when you buy them from Amazon.
And When?
There is really no specific time for you to enjoy a nice piece of candy! You can enjoy this as much as you want without ruining your dinner. Though this might not work well with a formal dinner, it is definitely an additional treat especially if your guests like bold flavours. The candy comes in a syrupy bottle so you can make a shape out of the entire content and present it to your guests. Or you can simply chew on the bottle while reading a book or when you are having some 'me time'.
You Can Also Check Other Tamarind Flavor Mexican Candies: