Vero Manita Candies have the outstanding competence to metamorphose your monotonous taste buds into a celebratory gala. They are idiosyncratic and can put its contemporaries to utter shame. Manita candies are magnificently tinged with strawberry and cherry flavours. They resemble the shape of a hand and are hued in reddish pink gorgeousness.
These archetypal and outlandish candies are mass produced by one of the incontestable architect of confectioneries, called Dulces Vero. Vero Group was established 50 years ago by Angel Ibarra Davila at Guadalajara in the state of Jalisco in Mexico. In addition, it also successfully made its onslaught into other international regions like America, Asia, Europe and the Gulf arena.
How does it taste?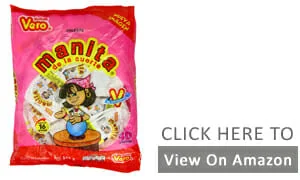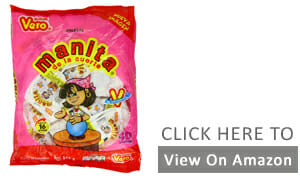 Let us straight away undertake a nosedive into the lip-smacking taste of this scrumptious candy. Vero Mania's enchanting yet subtle flavour is bound to envelope your taste receptors as you moderately indulge in this quirky element. As you start gulping the hand shaped lollipop, the realization will immediately dawn upon you that the amalgamation of strawberry and cherry have rendered it an undeviating flavour.
The succulent sweetness will wake up your sweet tooth and shall embolden your saccharine soul. At times, the sourly flavour might creep in and would give an altogether intervening taste along with the delectable blend of cherry. In order to satiate your dainty buds, each sealed packet consists of forty wrapped individual pops. Thus, rub off the piquant rigid candies against your tongue and provide your taste buds a golden opportunity to immerse in a roller coaster rendezvous.
Who will enjoy the most?
Everybody! Oh yeah, that's candidly true. You heard us right! Well, who doesn't endear strawberry and cherry flavours? Vero Manita Candies caters to every kind of taste seekers and emerges as one of the high demanding lollipop flavours. Beginning with a crawling child to a stooping old person, Manita's candies will highly pacify everyone's taste receptors with an unparalleled élan.  Plus, they are now available on online sites and can swiftly be dispatched at your doorsteps with just a tap on your smartphone. So, get these candies right now.
And when?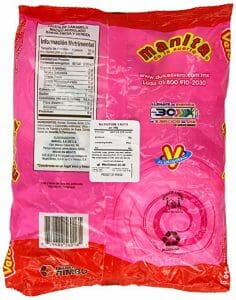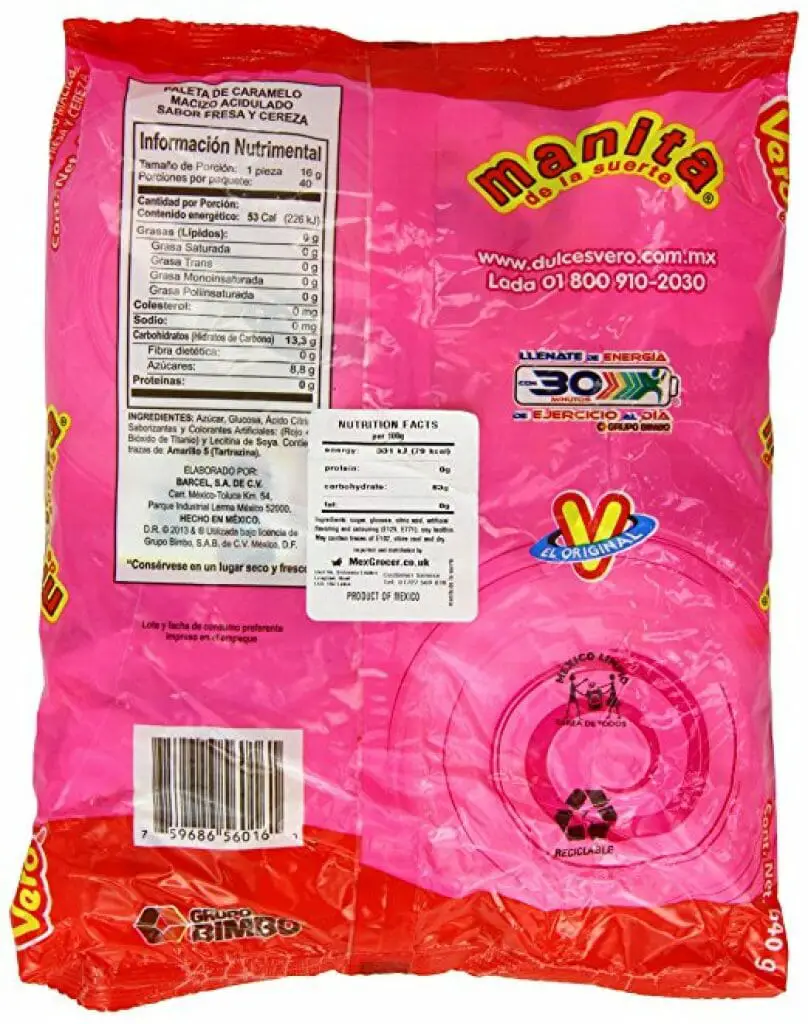 Vero Manita Candies are the classic avenue to momentary happiness and are convenient for all sorts of jocular occasions.
They can be given away as party favours during birthday parties and can also be utilized for snacking and sharing. Annual programnes and community events are also ideal occasions to cosset in these mouth watering candies. One can also chirpily ring in Christmas, Easter, New Year and Halloween with these chewy gleeful delights.
You Can Also Try These Amazing Vero Candies As Well: