Have you ever tried banana gum? Banana gums are rarely found, for some people these gums don't even exist. Bubbalo has come up with this very tasty Mexican Gum with Banana flavor. Banana flavor is a unique flavor which is not found everywhere.
How Does It Taste?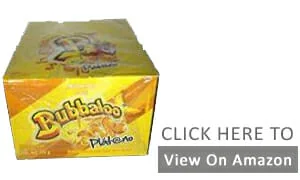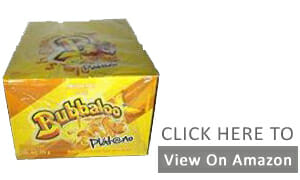 This gum is not like other gums which feel dry after chewing it for some time. This Bubbaloo Banana gum has a liquid in the center of the gum which keeps it fresh and captures the flavor well in our mouth.
The smell of this gum is really good. It smells like sweet banana. This Mexican gum smells very fresh and tastes really good just like the yellow fresh bananas. After chewing for few minutes this gum never loses its flavor.
Who Will Love It the Most?
Nowadays kids prefer to have something unique and therefore this banana gum is one of the not-so-easily available gum candy which is perfect for kids. To make your childhood much more sweet, click here .Do not waste further time and order your packet of Bubbaloo Platano Banana Gum and enjoy its taste.
Packaging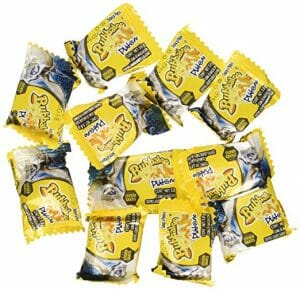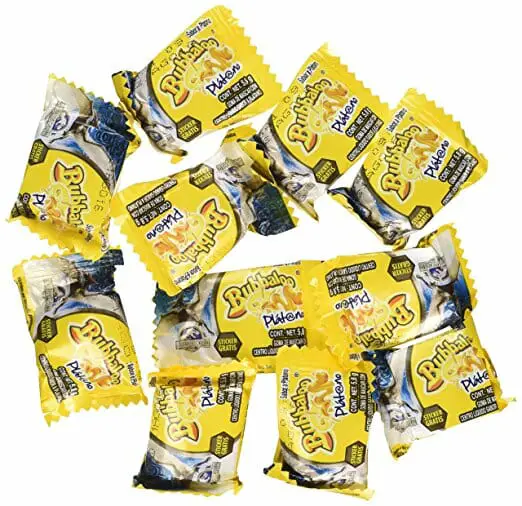 This delicious Mexican gum comes packed with a yellow colored box which makes it look fancier. One pack contains 50 pieces. The cost of the pack is quite reasonable. One should not miss this opportunity of grabbing this unique banana flavored candy.
Here are Some More Delicious Mexican Candies You Can Try: