Duvalin Creams comes in a small box with a spoon. The small box contains two flavours, like strawberry vanilla and hazelnut vanilla. Both the creams can be eaten separately or together. The candy is made by Joyco.
How does it taste?
The Duvalin creams taste like flavoured frostings but less sweet. It contains the perfect amount of sugar. The candy is creamy and super delicious. And the best part is that there are two flavours in one small box. It's a 2-on-1 box. Strawberry and vanilla is a classic combination and this Duvalin box will not be a disappointment.
How can you have it?
It can be eaten straight out of the box or you can pair it up with other eatables like bread, buns etc. An interesting fact to note, Mexicans have Hazelnut vanilla Duvalin cream box in place of Nutella.  So this is another reason why you need to try out these tasty treat and therefore buy them now on Amazon.
Who Can Have it?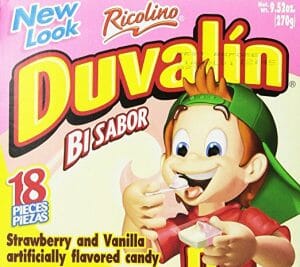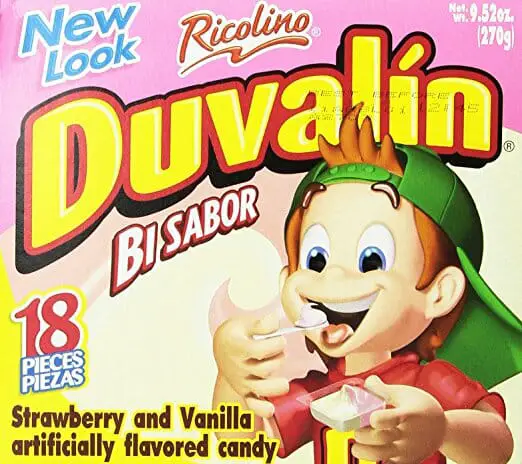 People with nut allergy are not advised to have hazelnut vanilla. Check the ingredients before consumption. Rest, everyone can enjoy this super delicious product that will get all your taste buds tingling.
If it isn't available in the nearest store you, purchase it online. Many sites nowadays deliver Mexican candies. They are packed nicely and are delivered in perfect condition.
Some More Similar Mexican Candies To Try Out: