Shaped like little candy hats that dropped right from heaven, the JuJu Mexican Fiesta hats are precious sweet delights for all those who fancy a different yet a chewy kind of a JuJu texture in their candies. If you also have a soft corner for the old fashioned spices in your sweet treats, well, these chewy textured gummy hats are the go to treats for you.
 How does it taste?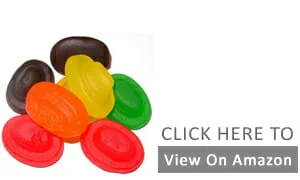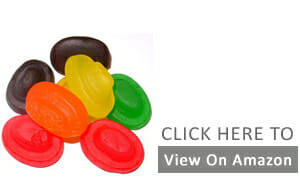 These chewy little hats will make your mouth feel like a celebration ground for a fiesta of flavors! With providing a very different kind of texture to your palette, these come in old fashion spice flavors. The spice flavors are inclusive of a unique clove flavored that makes your tongue zing minutes after you are done chewing. The cinnamon adds a nice fresh spicy tinge to your regular boring gummy candy. Spearmint, pepsin, and licorice are other exciting flavors to rekindle your taste buds with something new. The ingredients used in preparing these delights are corn syrup, sugar, modified and unmodified cornstarch, white mineral oil, natural and artificial flavors, carnauba wax, caramel color and artificial colors so the expected taste will be an amalgamation of these.
Who will enjoy it the most?
If you are someone who loves experimenting with different kinds of sweet candies then without a doubt, you are gonna be proud of this find.So, let's feel the adventure of this unique flavor. People who have grown up in Mexican areas tend to look for these for the rest of their lives. Therefore, if you like spices like clove, cinnamon, licorice, spearmint in form of chewy gummy bears then will love these.
And when?
The most interesting thing about JuJu Mexican Hats is that you do not at all need an occasion to have these. Available in packs weighing 1 pound, 5 pounds and 10 pounds, watch your hands helplessly reach for them every half hour. They go with birthday parties, festivals and celebrations of all kinds.
Don't Miss Out the Following Mexican Candies As Well: