Vero Elotes Mexican Candies are very different from other candies and their taste is something everyone will enjoy. In the Spanish language, Elotes means corn and thus there is no prize for guessing! These candies look like small corns and have a strawberry flavor. They are the latest offering from a famous candy company called Dulces Vero.Vero Group's history dates back to 1962 and was established by Angel Ibarra Davila at Guadalajara in the state of Jalisco in Mexico.  Apart from being popular  Mexico and other Latin American regions, Vero has also successfully ventured into other international regions.
How does it taste?
Vero Elotes Mexican Candies are a spell binding combination of both sweetness and spiciness. The peppery flavor will first hit your tongue and then the sweetness will cut that spiciness. We bet, you will love Vero Elotes from the first bite itself and will definitely crave for more. They come in 40 individually wrapped pieces for your convenience. Therefore, start eating these candies if you want to try something new.
Who will enjoy it the most?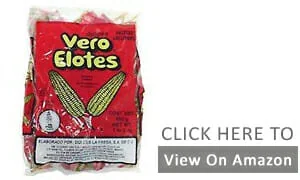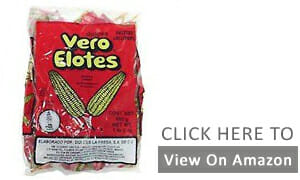 Honestly, Vero Elotes Mexican Candies will not set an appeal to everybody's palates. Anyone looking to break off from the shackles of monotonous sweet candies can indulge in these quirky explosions. Those who loves to experience something, out of the box can have this on Amazon. People belonging from Mexico and other peripheral regions will undoubtedly adore popping in these magnificent combinations. The population falling under this category can easily check their tryst with Dulces Vero's Elotes Candies. In addition, in this era of globalization and technology, they are available on all the leading websites. Thus, go and grab your carton today before they run out of stock.
And when?
Vero Elotes Mexican Candies are suitable for any happy occasions and can act as a mood up lifter. They are convenient for joyous birthday parties, baby showers, Christmas celebrations, Halloween treats, Easters, university events, community galas, school fests, college freshers, farewell parties, anniversary celebrations, annual functions, sports events, high school prom nights and the list is endless.
Some tastier Mexican Candies To Try Out: