Mini Bubulubu Chocolate Candy is what you can call a triple extravaganza and has the colossal aura of mellowing down in your mouth with heavenly delight. It is a chocolate encrusted bar with two interior stratum of absorbent marshmallow and strawberry flavoured gooey jelly.
Bubu Lubu is an illustrious emblem of Mexican Candies and is manufactured by Barcel under the enterprise of Grupo Bimbo Company. They are one of the prestigious multinational bakeries and were established seventy one years ago on 2nd December, 1945. It also loftily hegemonize the bakeries of Mexico, United States of America, Canada, Europe, and Asia.
How does it taste?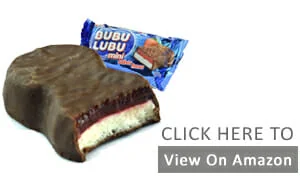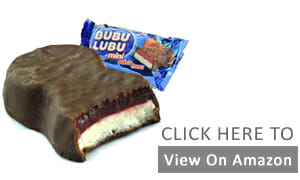 Mini Bubulubu Chocolate candies are one of a kind and are immensely accountable for instigating the happiness of chocolate. It has the accurate blend of swabbing marshmallow, strawberry flavoured jelly and delicious dark chocolate. As you gorge on the very first bite, get ready to submerge in the wonder of the dark chocolate. The luxuriant crustal layer of chocolate will boggle your taste buds and the rational senses will completely cease to work. Thereafter, the stretchy strawberry flavoured jelly will entangle with the tongue and would render you a paramount glory. As the jelly like delight fades away, gear up for the layer of spongy marshmallow. The speciality of Bubulubu's chocolate candies lies in the fact that it provides an exuberant feasibility to splurge on the charm of three distinct trinkets in one single candy. The taste of these conventional Mexican candies is bound to linger in your mouth for a pro long period. In addition, the gastronomic pleasures come in 25 discretely wrapped pieces in each large packet. Thus, hurry up and take a deep plunge in the triple rendezvous.
Calories                                            70
Sodium                                                5 mg
Total Fat                                             2 g
Potassium                                          0 mg
Saturated                                             2 g
Total Carbs                                      15 g
Polyunsaturated                             0 g
Dietary Fiber                                    0 g
Monounsaturated                           0 g
Sugars                                              12 g
Trans                                                  0 g
Protein                                               0 g
Cholesterol                                       0 mg
Vitamin A                                         0%
Calcium                                            0%
Vitamin C                                        0%
Iron                                                   0%
(Percent Daily Values are rooted on a 2000 calorie diet. Your quotidian values may be greater or lesser determined by your calorie requirements.)
Who will like it?
Who doesn't adore chocolates flavoured candies?  Age is just a freaking quantifying number when it comes to chocolates. Beginning with a wriggling child to a bended oldie, this explosion is bound to cater every one. We bet, once you taste it, you will be addicted for a lifetime. Take a break from those run-of-the-mill sugary candies and indulge in some chocolate patch. Plus, they are now available on online sites and can outreach at your doorsteps with just a tap on your smart phone. To have a unique choco shot, click here.
And When?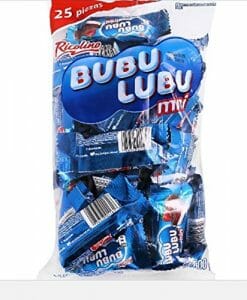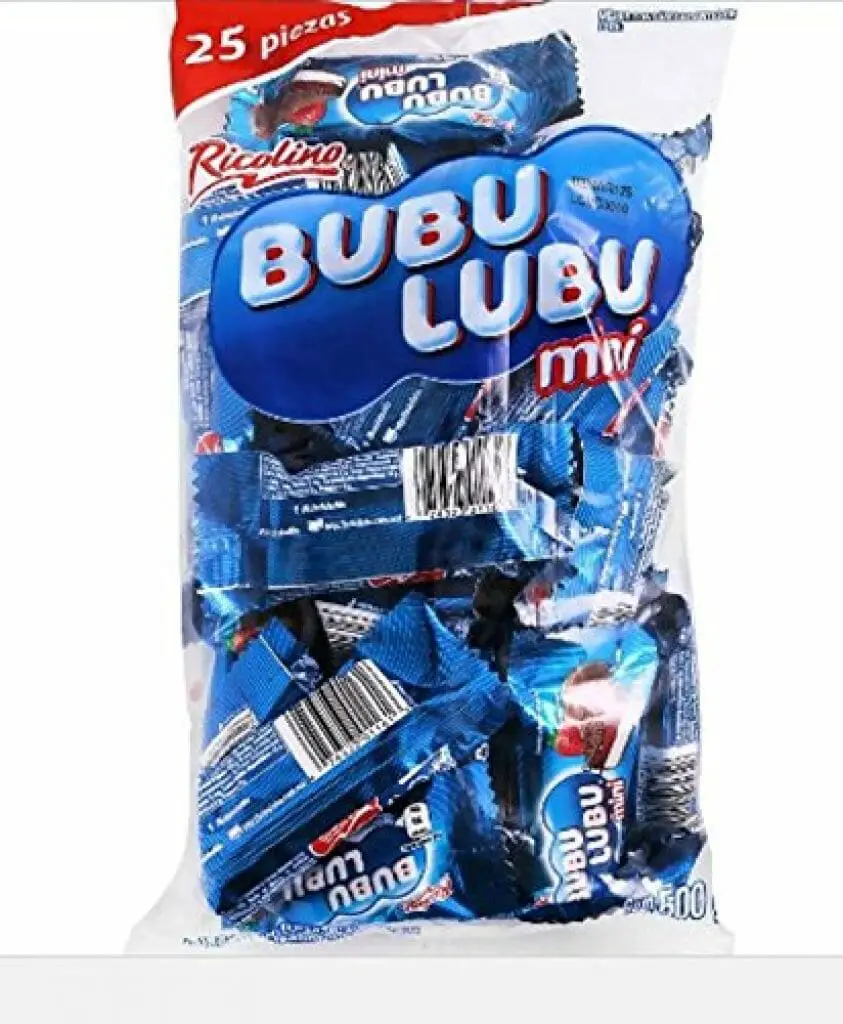 MINI BUBULUBU CHOCOLATE CANDIES truly swears by the quote, "happiness comes in small packages" and are ideal for birthday parties, baby showers, annual functions, party give away, Christmas celebrations, Halloween tricks, community events, university functions, token gifts and the endless list goes on!
You May Also Like the Following Mexican Candies: