De La Rosa produces the best candies you would have never tasted. This bar Pulparindo is the most loved candy. This is not a regular sweet candy instead the candy has a tinge of salt carpeted in the bar.
How Does It Taste Like?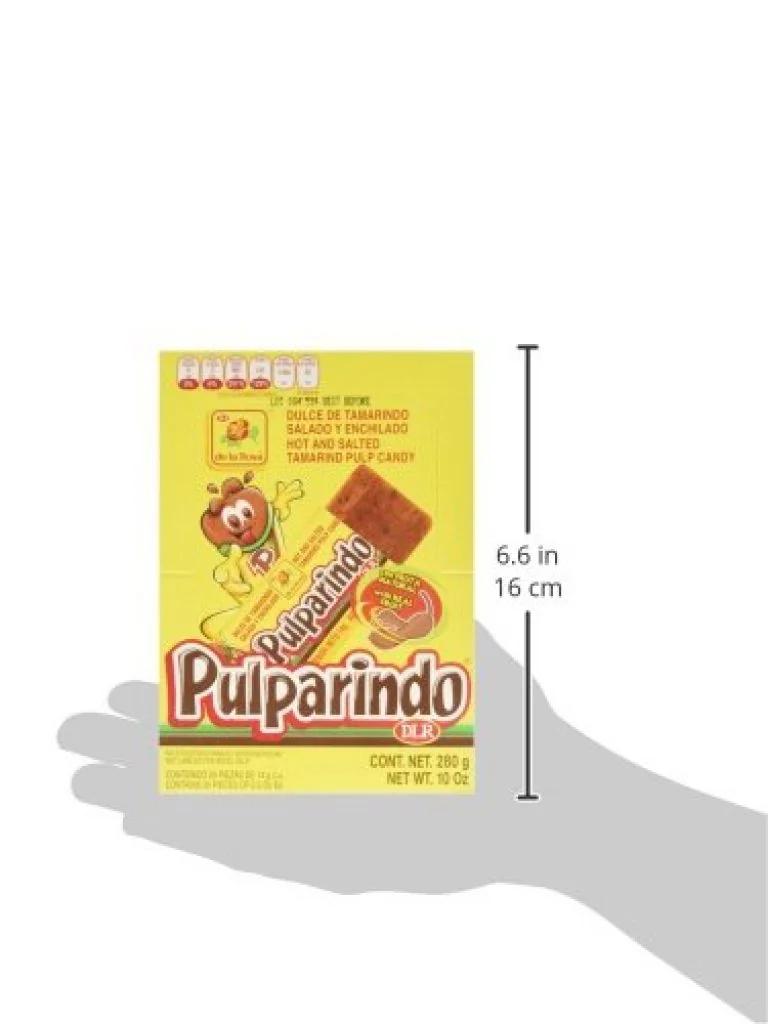 This bar is not hard as a frozen chocolate but like a jelly which molds in whichever direction you want. The taste of the candy is a mixture of sweet, salty, and sour.All the three flavors make the candy stand different from others. The texture of the candy is smooth but with a bit of roughness due to the tiny granules.
The Goodness Of Tamarind
The sour taste of the candy is due to the tamarind pulp which is used in making of the candy. The candy feels like the fresh pulp of tamarind on which other flavors like salt has been sprinkled. The coming together of sweet and sour brings along spiciness to the bar for sure. This candy bar is not filled with spice but it definitely gives a spicy taste. The varieties of flavors allow the candy to act like a sweet and a spicy bar as well.
Easy Packaging
The packaging of the candy comes from a small rectangular chocolate bar which is easy to carry. This delicious bar contains no artificial flavor and melts in mouth smoothly. This super sour, spicy and hot bar is unique hence is tempting for kids. So go and grab your bar before it's taken by clicking here.


Checkout The Following Mexican Candies As Well: