There are two types of vanilla beans cultivated in Mexico, Tahitian and Planifolia. Planifolia is found in Madagascar too.
Therefore, Mexican vanilla is not merely about the regional species. The treating methods do count in.
As vanilla extraction is not mechanical (and not easy), Mexico has maintained that distinctive flavor in artificial flavorings too.
Here are the 10 best Mexican vanilla for your next baking season in 2023. Use these in holiday cookies or pretty much in anything that needs Mexican vanilla.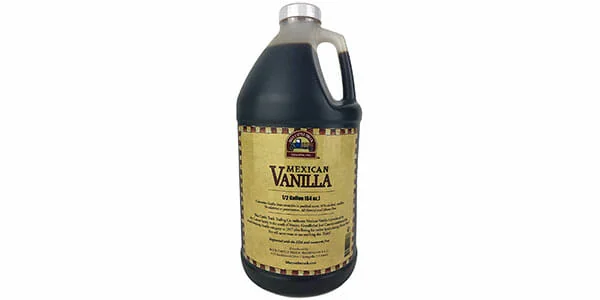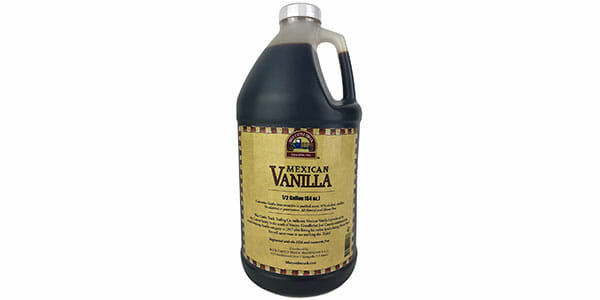 Blue Cattle Truck Trading Co. Traditional Mexican Vanilla Extract is hands down the best Mexican vanilla you can find. Please note, Blue Cattle Truck has another variant of Mexican Vanilla labeled 'pure'.
If you're looking for a vanilla extract with more alcohol concentration, let go of this traditional extract and pick the 'pure' Mexican Vanilla extract.
You might have recognized this traditional Mexican extract already if you have watched a lot of cooking shows. Blue Cattle Truck uses vanilla beans from Veracruz in Mexico to make this extract, and you can smell it as soon as you open the bottle's cap.
Use this Mexican vanilla extract in your pastries, cakes, cookies, and in breakfasts like pancakes, oatmeal, and cereal. Are you someone who loves vanilla a lot?
Use a teaspoon of this Mexican vanilla extract in your morning coffee too. A spoonful of this extract will alter your recipe with a rich vanilla touch.
There are no artificial flavors, no additives, no preservatives, and no corn syrup. That sounds like a cherry on top of Mexican ice cream. And don't forget to top your vanilla ice cream with this extract.
---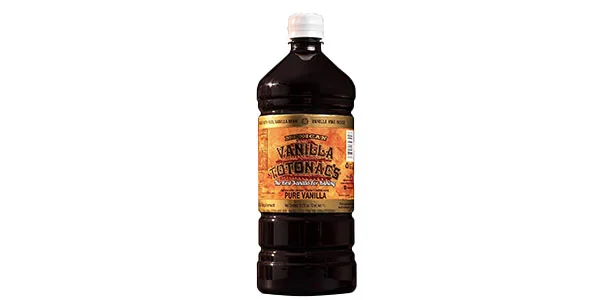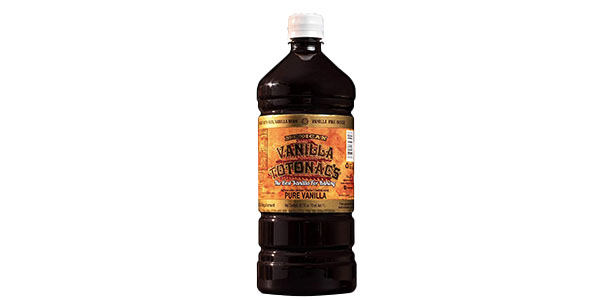 Totonac also refers to the Mexican indigenous people residing in Veracruz and Puebla. Keeping it aside, let's talk about the brand that manufactures pure Mexican vanilla flavoring with no added sugar.
The Mexican vanilla extract in the bottle comes with a vanilla bean in it to enhance the flavor. This makes the vanilla flavoring stronger with time. If you don't like the idea of strengthening, feel free to remove the bean after opening.
fUse this Totonac's Pure Mexican vanilla flavoring in pies and other baked sweets.
---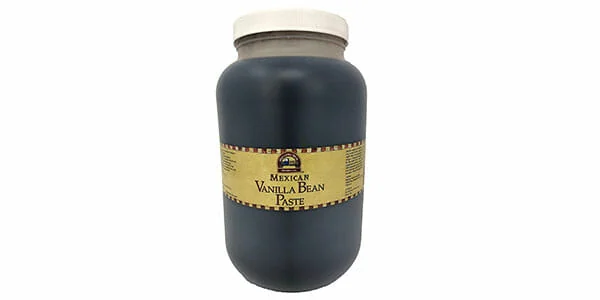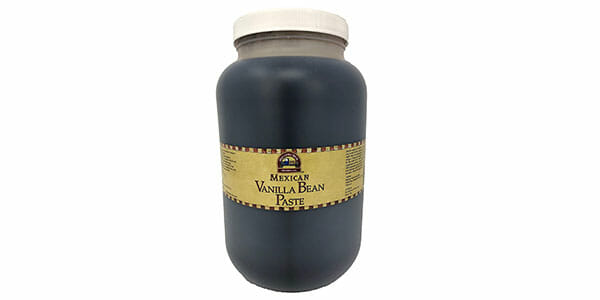 Mexican vanilla doesn't necessarily have to be a liquid. Blue Cattle Truck sticks by the same Veracruz vanilla beans used in the extract to make this paste. There isn't much change except for the state of the product. There is no alcohol and no artificial color. And it is gluten-free.
The paste gets its thickness from tragacanth gum, a natural thickener. This Mexican vanilla paste goes well with treats like cupcakes and cookies. Use a dash of it and experience the rich aroma of Mexican vanilla in your room as well as in your recipe.
---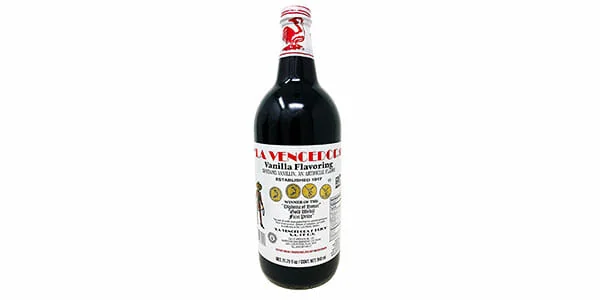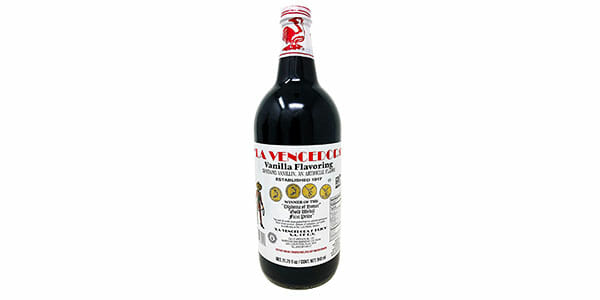 La Vencedora's Mexican vanilla flavoring extract is made of purified water, alcohol, corn syrup, natural dark color, and vanillin. The vanillin is 90% concentrated, making it pure vanilla according to Mexican standards.
The affordable price range may make you think it is a cheap spin-off. But after you try it, you'll be amazed at how elegant it smells.
A usual complaint about vanilla extracts is the dominance of cinnamon. La Vencedora's Mexican Vanilla Flavoring Extract is an exception from this category. This quality makes it a favorite vanilla extract to many.
---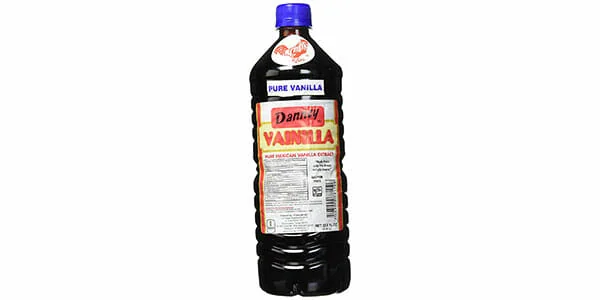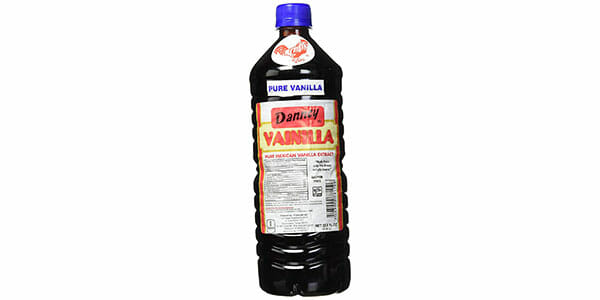 This is either hated or loved. There's no between. That does put you in a dilemma about selecting this as the next vanilla addition to your cakes or desserts.
If a thinner vanilla extract (more appropriate if we call it flavoring) sounds perfect, look no further and get a bottle of Danncy Dark Pure Mexican Vanilla Extract. Though the flavoring is thin in texture, it isn't diluted. You would need to add a few drops to the batter of a regular cake. The resulting flavor is as authentic as it can get. You can demarcate it from a regular vanilla flavor.
This flavoring enhances the aroma without overdoing it. You'd smell nice vanilla in your room and in your finished baked treat. The smell doesn't stay on your clothes or bowl for long. Those who love vanilla along with other flavors should not miss trying it.
---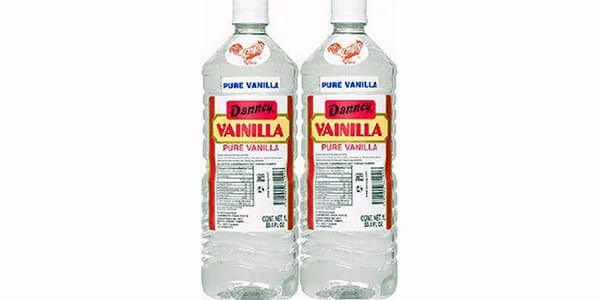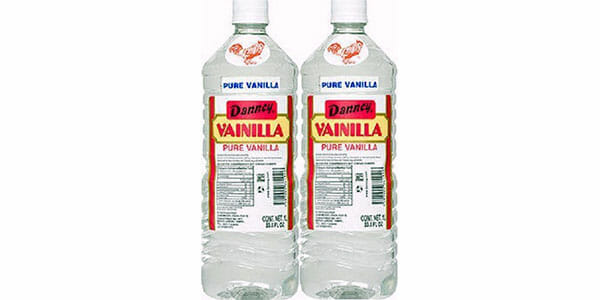 Another Danncy's Mexican Vanilla product that has been the same for more than 20 years. It has many happy customers who appreciate the consistency maintained in the product's quality.
This clear pure Mexican vanilla extract has no alcohol and is made by combining vanillin in water along with preservatives. It tastes like vanilla diluted in water, and that is how natural vanilla extract should taste like.
Don't buy this variant expecting a Bourbon vanilla taste. Natural vanilla tastes smoky and cinnamon-like due to drying and roasting on wood.
This vanilla flavoring is great to use in whipped cream, frosting, and other creamy toppings. As the extract is not dark, its color fits the whitish (and other light-colored) toppings. Use this only if mild vanilla is your desired output.
---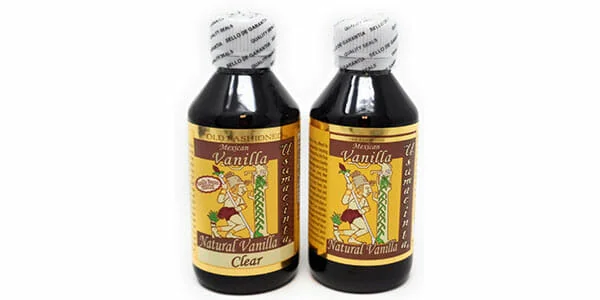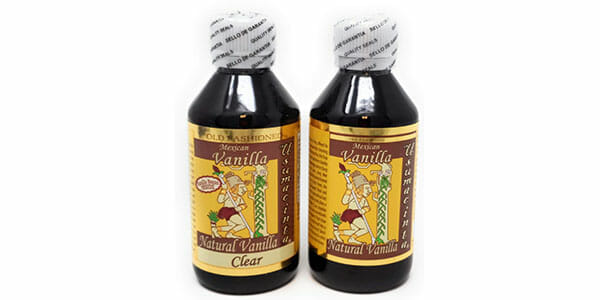 Is it even Mexican vanilla ice cream if it doesn't have the Mexican vanilla touch? You can use a Mexican vanilla bean for that. But for times when you can't get one, this extract is a perfect substitute.
Usumacinta's pure Mexican vanilla has no alcohol and tastes amazing in ice creams and pastries. They also have a gift version of vanilla extract that you can buy for your friends who ask, "How on earth do you get such pleasant vanilla?"
---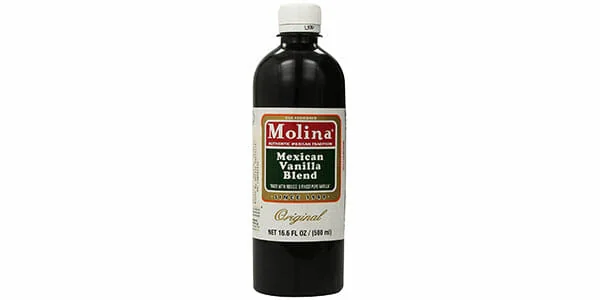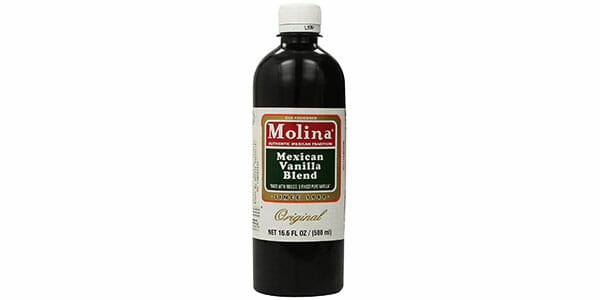 The brand Molina has been active since 1944 and offers you a good Mexican vanilla flavor at an affordable price range. If your recipe doesn't need the purest form of vanilla, you can pick this for its smell and taste.
The ingredients are propylene glycol, ethyl alcohol, vanillin, and a tad bit of potassium sorbate. The preservatives used in this vanilla extract are low and have a lite flavor to go well with your Mexican dessert frosting.
Molina Vanilla's Mexican Vanilla is not much diluted with any sugar and therefore, the taste is satisfactory.
---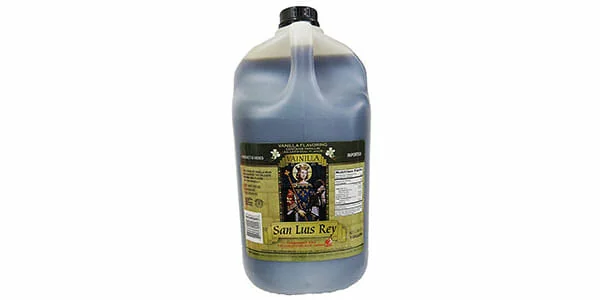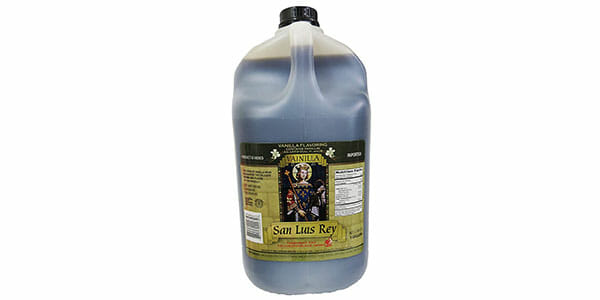 A lesser-known brand that produces unbelievably good Mexican vanilla. It tastes nothing like Mexican vanilla extract made of chemicals.
This vanilla extract has no added preservatives, including coumarin. It doesn't have artificial colors either. That dark color is transferred to the syrup from caramel.
It is made of vanillin, vanilla bean extract in water, alcohol, and corn syrup. We think there's another secret ingredient that gives it a unique spicy (or smokey) flavor. If you're making a cake using Mexican chocolate, load it with more spice by adding this extract.
The only drawback is the large quantity (a gallon) of vanilla extract you will have to buy. Find a few friends who are interested in the same and store your portion of the extract in a dark glass jar (or bottle).
---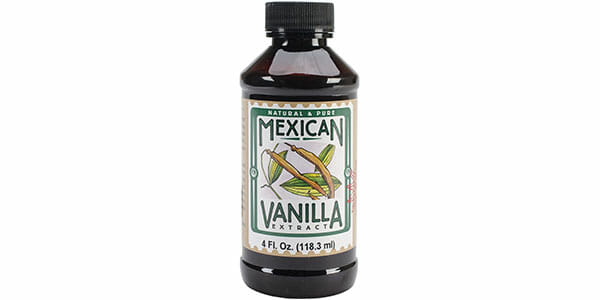 LorAnn holds a decent reputation as a manufacturer of flavoring oils. Their Mexican Vanilla extract contains 35% alcohol and vanilla bean extract in purified water. Made in the USA, this Mexican vanilla is close to its roots.
If you live in the USA and importing from Mexico sounds like a costly (or time taking) term, LorAnn's is here to your rescue.
LorAnn's Mexican Vanilla Extract is the perfect 'average' Mexican vanilla extract as the essence is neither heavy nor light. It is gluten-free and is perfect for gluten-free breakfasts and pastries.
Now, you have the mystery of Mexican vanilla unveiled!