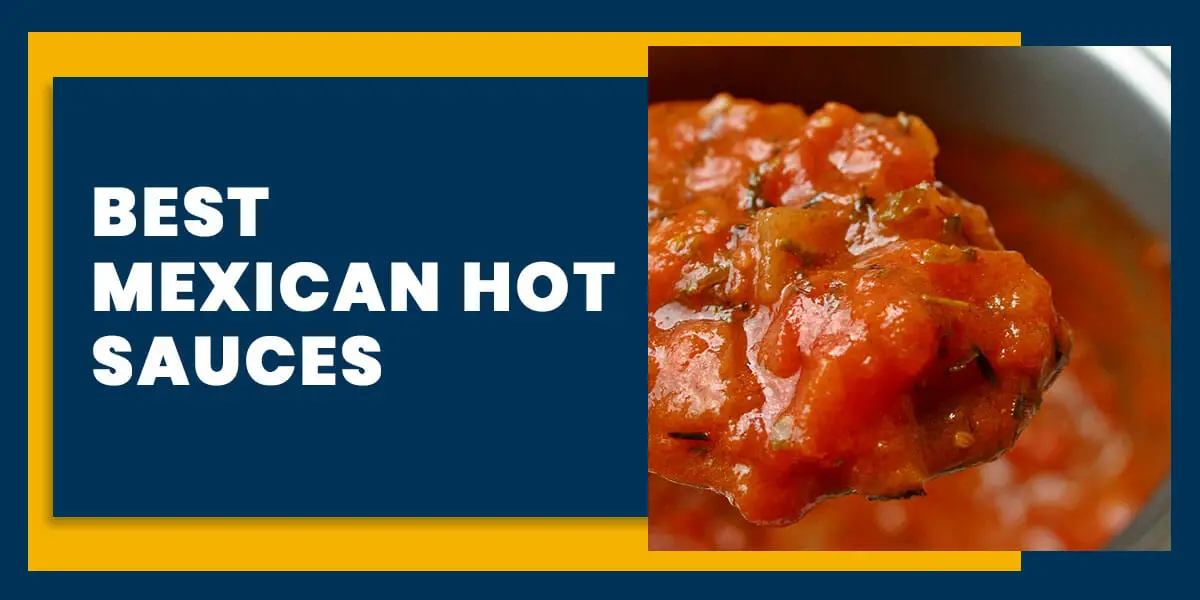 When talking about Mexican food, we gotta admit that half of the credit goes to the hot sauce that is used in it. There are various types of Mexican chiles, and each has its own taste.
These chiles are mixed and matched with tomatoes or other pulpy veggies, fruits, vinegar, and spices to make hot sauces that go with any savory Mexican dish.
Some sauces are used in the preparation as well. Here are 5 best Mexican hot sauces that spice up your food and take things to a hotter level.
1. Mexican Salsa Verde/Green Mexican Hot Sauce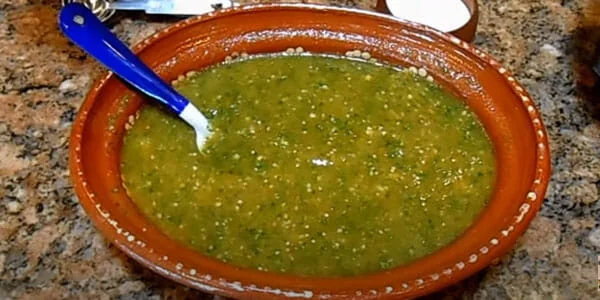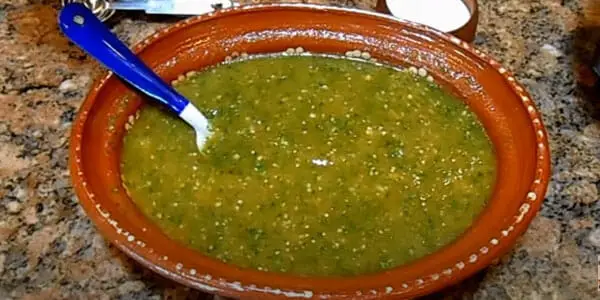 In non-Mexican regions, this is known as tomatillo sauce. Mexican salsa verde or green Mexican hot sauce is made with fresh tomatillos and peppers. Stale tomatillos can make your sauce bitter.
If fresh tomatillos are unavailable, canned tomatillos are the next best option. The creamy variant is made with avocados. Other variants involve roasting or broiling the tomatillos in the oven.
You can use this salsa verde to make green enchiladas for a twisted Mexican breakfast. Why should enchiladas always be red?
Ingredients:
Tomatillos – 1 lb
Jalapeno peppers – 2
Serrano peppers – 2
Onion – ¼
Raw garlic cloves – 1
Cooked garlic cloves – 2
Chopped cilantro – 1 bunch
Salt – to taste
Directions:
Bring the pepper and garlic to a boil in water. This can take about 15 minutes.
Add tomatillos, and cook them until they turn yellow.
Turn off the heat and let them sit for a while.
Combine salt and raw garlic in a mortar. Add cooked garlic and mash them as well.
Add peppers and make it into a paste.
In a processor, blend the onion, peppers, cilantro, and tomatillos into a fine paste. If your processor is small, do this step in batches, and combine all the batches in a bowl.
Serve with quesadillas or tacos. You can store it in the fridge for 3 days.
---
2. Salsa Valentina/Valentina Hot Sauce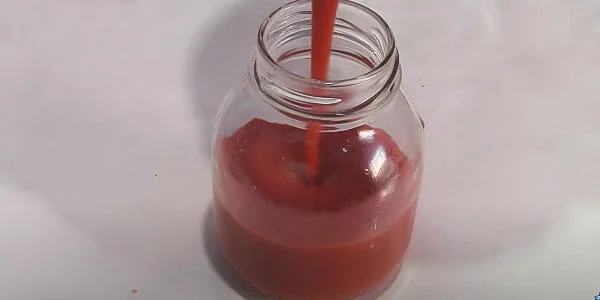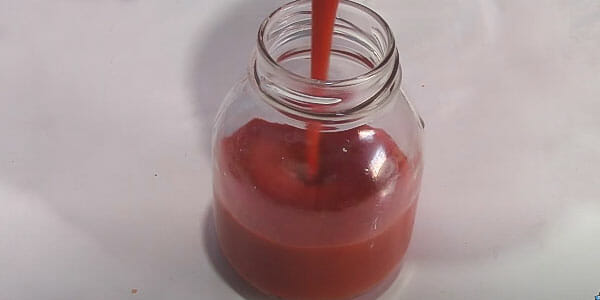 Before we jump to the recipe, here is a little background. Valentina is a Mexican brand of pourable hot sauce. This sauce goes great with Mexican chicken wings and with other Mexican appetizers. Movie theaters have Valentina sauce dispensers so that you can top your popcorn with it. That says it all!
Do you have to run to the store every time to get it? Not really! You can make it in your kitchen and impress your guests with your "homemade Mexican hot sauce". The process involves fewer ingredients and takes less than 15 minutes. But you will have to start the preparation a week ahead to give time for the peppers to marinate and release all the flavor into the sauce.
Ingredients:
Serrano peppers –
Guajillo peppers – 2
Chopped garlic cloves – 2
White vinegar – ½ cup
Salt – to taste
Black pepper – to taste
Directions:
To a bowl, add serrano peppers, guajillo peppers, and garlic. Season them with salt.
Pour vinegar and seal the bowl with a plastic sheet for 4 days.
Blend them with a touch of pepper until it is smooth.
Strain it into a bowl.
Serve immediately or store it in the refrigerator (will last for 6 months) by packing in sealed glass containers.
---
3. Chipotle Salsa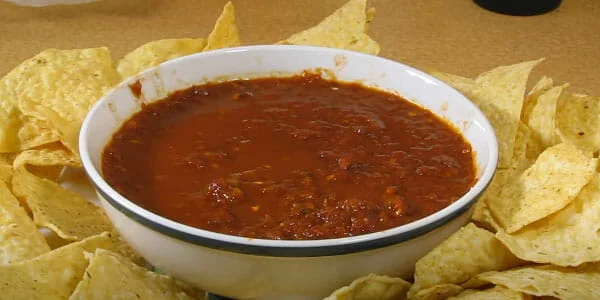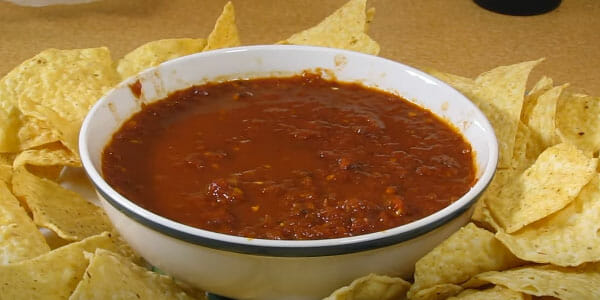 Anything with chipotle is smokey and makes you crave for more. This chipotle salsa is no exception. For an extra smokey touch, use fire-roasted Roma tomatoes and one more can of chipotle.
For this recipe, we use fresh tomatoes to keep it as traditional as possible. Adobo sauce matches the taste of Roma tomatoes and eliminates the need for vinegar in the salsa.
Serve this sauce as a side to meat and fish. Or, grab a spoon to satiate your taste buds with a perfect punch. Chipotle sauce is fantastic enough to make everyone happy.
Ingredients:
Chopped Roma tomatoes – 4 cups
Diced onion – 1 cup
Chopped garlic – 2 cloves
Dried ancho chilis (seeded and chopped) – 1
Chipotle in adobo sauce – 1 can
Salt – to taste
Black pepper – to taste
Directions:
In a food processor, blend tomatoes, onion, ancho chilis, and chipotle in adobo sauce for 30 seconds. Add some water if needed.
Pour this into a hot skillet and simmer for 15 minutes until it is thick.
Season it with salt and black pepper. Pepper is optional, though.
Cool it down and serve immediately with breakfast tacos.
Consume it within 3 days. Beyond that, it can turn sour. Serving fresh is ideal.
---
4. New Mexican Red Chile Sauce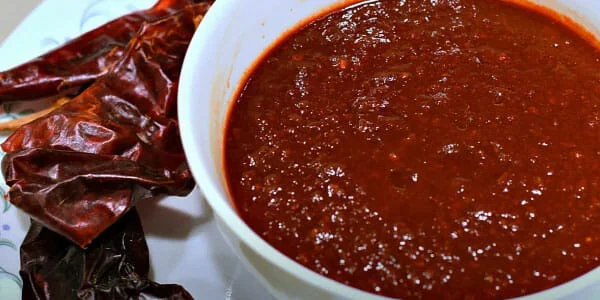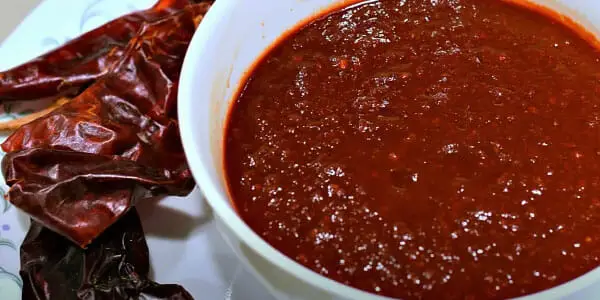 Spread some New Mexican vibe with this red chile sauce. New Mexican Red Chile Sauce is a staple in New Mexican and West Texan cooking.
This is not your everyday chile sauce and will surprise you when you make it for the first time. If you didn't like red chile sauce all your life, you should try this, and you'll probably fall in love with it.
You can use red chile powder, but pods will yield a fresh (and obviously better) taste. These red chiles are so strong that they can make you cough. So, make sure to turn the exhauster fan on before you begin. If you're using red chile pods from a ristra, rinse thoroughly.
Burrito smothered with red chile sauce is what you call true love!
Ingredients:
Dried New Mexico Red Chile pods – 20
White onion – ¼
Tomato sauce – 8 oz
Garlic – 2 cloves
Onion powder – ½ tsp
Garlic powder – ½ tsp
Mexican oregano – ½ tsp
Cumin – ½ tsp
Water (or chicken broth) – 2 cups
Salt – to taste
Directions:
Place the red chile pods on a cookie sheet and roast them for 20 minutes at 250 degrees F. Flip the chiles when one side is done and roast the other side.
Cool them and remove the seeds and stems.
In a large pot, add chiles, onion, and water.
Bring them to a boil. Reduce the heat and cover with a lid. Simmer for at least 10 minutes.
 Pour this into a blender. Add tomato sauce, garlic, garlic powder, onion powder, Mexican oregano, cumin, and salt.
Blend until smooth.
Store it in the refrigerator and consume within a week.
---
5. Habanero Hot Sauce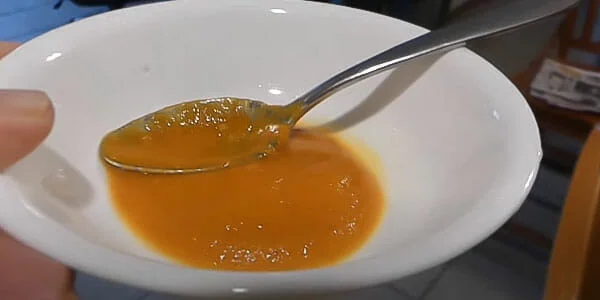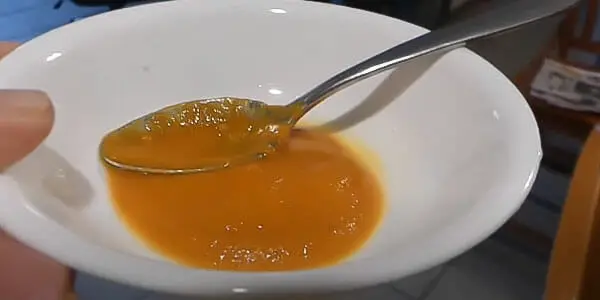 Secret Aardvark has played a huge role in making all of us go gaga over habanero hot sauce. We're grateful for that.
Do you want your salsa to be neither too hot nor too bland but moderately hot for you to sustain it? Then, this tangy Habanero hot sauce is your answer. Habaneros, despite being peppers, have a fruity scent and don't burn your tongue. The peppers are pungent, but the sauce smells out of the world.
Additionally, if you want some sweetness here and there, add fruits like pineapple or pear and the hot sauce will not disappoint you.
With its unique taste, the habanero hot sauce is great with salads, burritos, tortilla chips, and even soups.
Ingredients:
Habanero peppers (seeded and chopped) – 10
Chopped onion – 1 cup
Chopped carrot – 1 cup
Chopped garlic – 2 cloves
Water – 2 cups
Lime juice – 3 tbsp
White vinegar – 3 tbsp
Salt – 1 tsp (to taste)
Directions:
Saute garlic in a pan over medium heat.
Add onions, carrots, and water.
Bring them to a boil and simmer on low flames until the carrots are soft.
Add habaneros, lime juice, and salt.
Blend this into a smooth puree.
Transfer the sauce into an air-tight container and store it in the refrigerator. Finish it within 6 months.
---
Though you can live your life with spice, remember to tone it down a little if you're going to serve these sauces at a party for people to enjoy.